Stormin' Norman: Serving up the sound of a sermon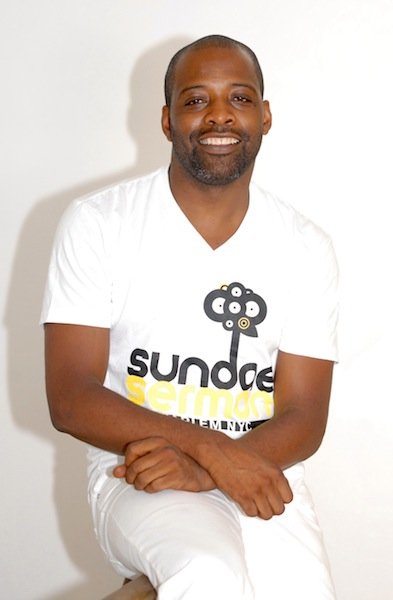 After four years, with piles of records around his home, one of the stacks that reached the ceiling fell over and McHugh began looking through them. He dusted off his turntable, began playing music again and his inspiration was renewed.
During his time away from the turntables, DJs moved from using records to downloading MP3s and using Serato, a system of mixing without the use of vinyl records. One of his first gigs was a party on the Lower East Side.
He said, "I was very nervous. I hadn't done it for so long in front of people and it felt like I never left. It was great. I started to play more at home, started to get gigs again and reached out to a network of people."
McHugh's revival not only brought back his status as a winning DJ but took him around the world. He has DJed across Europe, where hip-hop is heavily appreciated.
In 2007, McHugh started "Sundae Sermon" in Morningside Park, getting the idea after going to various music parties around the city and seeing the African Day Parade in Harlem. With very few outdoor music events for Harlmites, he stepped up to the plate.
With the help of sponsors including Uptown and Vibe magazines and Bikram Yoga of East Harlem, "Sundae Sermon" has gone from an attendance of 50 people to crowds of hundreds from around the city. Listeners who go to the event are as diverse as the music that is played.
The name "Sundae Sermon," Norman says, comes from the feeling people get when they hear grooves forcing them to dance, similar to being moved by religion in church. But the event offers more than music, hosting various causes including health and wellness and mentoring. Films have even been shown at the gathering.
"I'm a very emotional DJ," McHugh said. "When I play, I look at how I see a person with their eyes closed. That's how I play. I'm giving them my soul when I play my music. It's almost like being in the zone. When you play music, it's almost like you don't think."
"Sundae Sermon" has three more events scheduled in Morningside Park on Aug. 28, Sept. 11 and Sept. 19. McHugh can also be heard on the first Friday of every month from 3 a.m. to 6 a.m. on WHCR 90.3.