Tribute to VP Records
Misani | 8/24/2011, 4:03 p.m.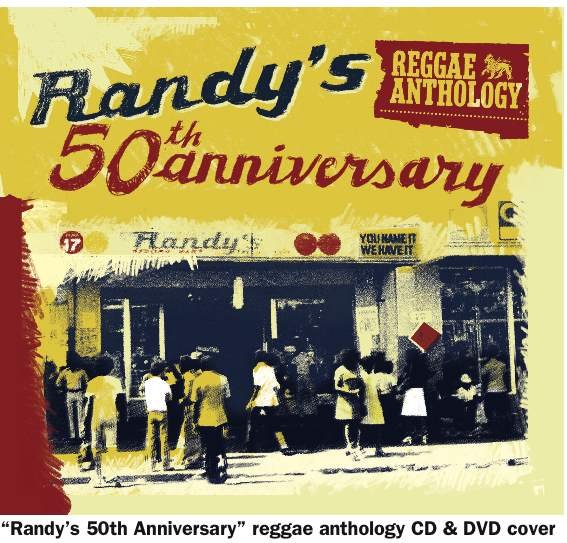 A few years later in 1962, Jamaica, which was colonized by Great Britain, became an independent nation. That same year, the Chins moved their record store to another location at 17 North Parade (a former ice cream shop) in downtown Kingston. In 1968, the entrepreneurial family opened a recording studio above Randy's Record Shop. This move sealed Randy's Records & Studio17 as an essential entity pivotal to the development of the Jamaican music industry, attracting such notables as producer Lee "Scratch" Perry, who in 1970 recorded the classic "Soul Rebel." During 1971-1972,the Chin's oldest son, Clive, launched the IMPACT! imprint and recorded dub master Augustus Pablo's "Java." In 1975,roots reggae pioneers Burning Spear recorded the hit "Marcus Garvey," and in 1976 Peter Tosh recorded "Legalize It." In 1977,Vincent Chin moved to New York City, where he opened VP Record Distributors in Jamaica, Queens, N.Y. VP, an acronym for Vincent and Patricia, immediately provided a viable outlet for Caribbean nationals and the American market to purchase reggae records in New York City. By 1991, VP was offering a fullscale brand of services and products that included record distribution, recording, producing, marketing and public relations, as well as an apparel line, both in New York and Jamaica.
From its humble inception as Randy's Records in 1958, the Chins' enterprise has come full circle half a century later. To commemorate this noble achievement, VP Records launched the 17 North Parade, a vintage music imprint, in 2007, followed in 2008 by "Randy's 50th Anniversary" reggae anthology, which includes two CDs and a DVD featuring the who's who of ska and reggae. The album (which we will review next week) includes hits by such musical legends as Bob Marley and the Wailers, Peter Tosh, Toots & The Maytals, the Skatalites and Dennis Brown. From Kingston, Jamaica, in the Caribbean, to Jamaica, Jamaica, in America, the Chins have played a major and important role in the birth of reggae as well as the evolution of Randy's Records and Studio17 into VP Records, the world's largest Caribbean music brand. In addition, they have always been actively involved in community service in Kingston and New York. As such, the "Caribbean Lingo!!!" series pays tribute to the Chin family and VP Records on their 50th anniversary celebration of Randy's Record Mart for their great contribution in the promotion of Caribbean music. To contact the "Caribbean Lingo!!!" series team, please e-mail us at: Caribbeanlingo@gmail.com.