Afro-Punk Festival to Return to Brooklyn this weekend **CANCELED**
8/26/2011, 3:06 p.m.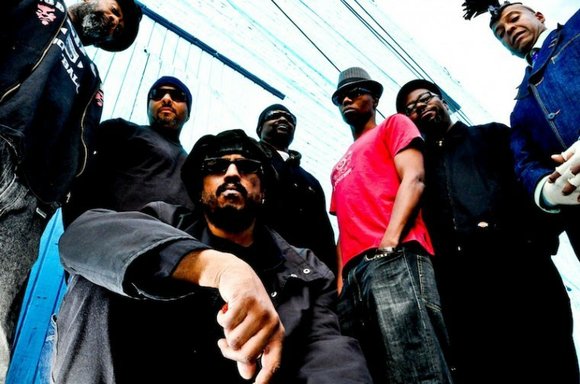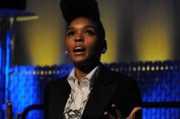 ***From the Afro-punk website:***
"Afro-punk Family, though we have tried everything in our power to maintain the dates of the Afro-punk festival this weekend despite the expected hurricane, after numerous meetings with the city, parks department, our sponsors and countless others, we are unable to move forward with the festival this weekend. The expected inclimate weather poses a great safety risk for all participating/attending, and subsequently we have been instructed to cancel the outdoor festival.
Our ENTIRE team has been working tirelessly around the clock, meeting with authorities, partners and sponsors to avoid cancelation. Thank you and we will get back to you with our plans to reschedule.
Afro-punk Festival Team"
***
The seventh annual Afro-Punk Festival is returning to Brooklyn's Commodore Barry Park Aug. 27-28. The fest's already stellar lineup-with Cee Lo Green, Santigold, Janelle Monae, Fishbone, Toro Y Moi, Toshi Reagon, Ninjasonik, Cerebral Ballzy, Gordon Voidwell, Reggie Watts, Res, Joi, Rocky Business and Straight Line Stitch-now also includes Gym Class Heroes, Das Racist, Kenna, Tamar-kali, Bad Rabbits and Joe Jordans Experiment, as well as DJs Stack-Aly, Jillionaire, Dances with White Girls, D://BOi, dj.shErOck and toni*K.
In addition, the Nike Battle for the Streets skate and BMX competition, the largest street skate and BMX competition in New York City, will return this year with the nation's top amateur skaters and BMX riders to be judged by top professionals in both sports, including Nigel Sylvester and Theotis Beasley. As always, the festival will include a market with over 60 local vendors selling custom jewelry, T-shirts and other wares.
Over 20 of the New York City area's hottest food trucks and vendors have been brought together for the Afro-Punk Bites and Beats Food Truck Festival, which will bring cuisine from around the world and the five boroughs to the festival. In addition, Chef Marcellus Coleman, executive chef of Alias Restaurant, will provide his eclectic contemporary American cuisine to festival artists, athletes and VIPs.
Afro-Punk has invited Harley-Davidson and Brooklyn Black bike scene documentarians Denim and Chrome to collaborate on a custom bike show featuring dozens of exotic custom bikes created by Black riders in the NYC area. The first-prize winner for best show bike will win a 1800cc Screamin Eagle Twin Cam 110A engine. The custom bike show will also serve as the backdrop for the Afro-Punk Harley-Davidson/Denim and Chrome 2012 Calendar, photographed by Darius Vick.
The festival has commissioned an artist to paint over 300 skateboards as part of one large mural, to be known as the Skate Artwall. The boards will be awarded as prizes to Afro-punk fans at the festival, and Afro-Punk will follow the life of the boards over the next year, whether on the wall, the street or the halfpipe.
Now a Brooklyn institution, the Afro-Punk Festival is a focal point for the burgeoning Afro-punk movement. Over the past seven years, the festival has presented new artists before they hit it big, such as Grammy-nominated Santigold, the Noisettes and Janelle Monae. Afro-punk mainstays like Saul Williams, the Dirtbombs, and Dallas Austin have also graced its stages.
The festival is free this year, thanks to sponsors Nike, Beats By Dre, Boost Mobile, Harley Davidson and Sesac.
For more information, visit www.afropunk.com.