Imhotep's Guide to Black Events
8/26/2011, 10 a.m.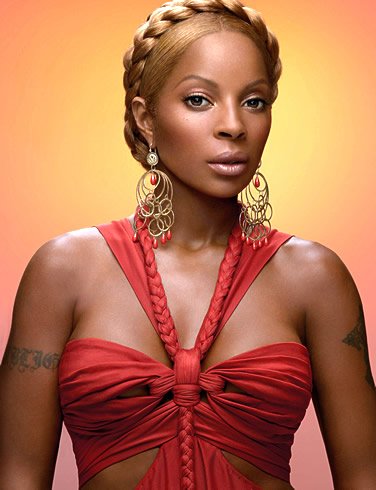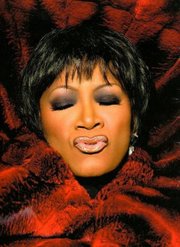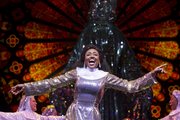 Greetings! The entertainment world lost one of its brightest lights with the passing of Nick Ashford, of Hall of Famers Ashford & Simpson, the creative songwriting, production and performance team. Ashford died of throat cancer at the age of 69.
Ashford and Valerie Simpson were married since 1974. The duo wrote and produced all-time classics for Motown giants like Marvin Gaye and Tammi Terrell, Diana Ross, "I'm Every Woman" for Chaka Khan and "Let's Go Get Stoned for Ray Charles. Ashford & Simpson's own songs also lit up the charts, including "Solid" and many more. They also owned the Sugar Bar here in New York City.
Theater
Music
At the Big Yard Calypso Tent on Thurs., Sept. 1, it's "Clash of the Islands" and on Sat., Sept. 3, it's "Move the Chairs," an all-night Soca party. Music by Swinging Stars, emceed by Tommy Joeseph. Outdoors at the Executive Lounge, 957 Utica Ave. between Snyder and Tilden avenues. To purchase tickets, visit DeckPromotions.com. For more information, call (917) 477-9926 or (347)-228-0822.
SummerStage presents this season of the Charlie Parker Jazz Festival, starting Fri., Aug. 26 at 6:30 p.m. with a special panel discussion in partnership with the Harlem School of the Arts. The panel will feature NEA Jazz Master Jean "Toots" Thielemans, saxophonists Tia Fuller and Sam Newsome, Christopher Washburne, director of the Louis Armstrong Jazz Performance program at Columbia University, and festival co-founder Sam A. Turvey in a discussion exploring the enduring musical legacy of Parker and his influence on jazz today. At the Harlem School of the Arts, 645 St. Nicholas Ave. Seating is limited and is offered on a first come, first served basis. To RSVP, email RSVP@SummerStage.org or call (212) 360-1399.
The City Parks Foundation presents Jagged Edge, Avant and Melanie Fiona, Sun., Aug. 28, 3-6 p.m. At the Central Park Mainstage, Rumsey Playfield at 830 Fifth Ave. For more information, call (212) 360-2777 or email info@summerstage.org.
La Boom presents George Clinton and Parliament Funkadelic, Wed., Sept. 7, hosted by Dr. Bob Lee and Dahved "Caribbean Feva" Levy of WBLS-FM. Doors open at 7 p.m., showtime is at 10 p.m. At La Boom, 57th Street and Northern Boulevard in Woodside, Queens.