Discover a taste of Texas Hill Country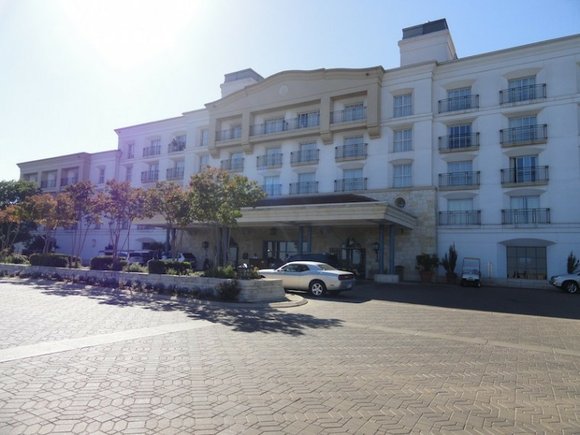 I read the list of awards and accolades after my visit. They include "500 World's Best Hotels" and "Top 30 World's Best Family Hotels and Cruises" (Travel + Leisure), "Platinum Choice Award" (Smart Meetings) and "Top 75 Golf Resorts in America" (Golf Digest), just to name a few. But all of it was just the icing on the cake after a magical stay at the Westin La Cantera Resort.
Nestled atop one of San Antonio's highest points in the northwest part of the city approximately 15 miles from downtown, the Westin La Cantera Resort is an extraordinary experience. A AAA Four-Diamond property, La Cantera's landmark design is reflective of the traditions, cultures and legends of Texas, encompassing expansive South Texas Ranch, European and Spanish Mission influences throughout.
Built in 1999, the resort, which completed a $12 million renovation two years ago, possesses 508 luxurious guest rooms, including more than 25 spacious suites in the main building, and an exclusive Casita Village.
The Casita Village, located on the secluded, tree-shaded hillside south of the main hotel, features 11 casitas, each with its own separate entry with a private patio, including those with multiple guestrooms. Amenities encompass beautiful walnut and mahogany hardwoods, polished tiles, crown molding and gracefully curved wrought iron. The exquisite bathrooms are highlighted by European oversized bathtubs, large showers and marble flooring. The village also features its own private pool and hot tub.
Luxurious amenities throughout the entire La Cantera property-including upscale carpet and furnishings, tooled leather headboards and 42-inch flat-paneled HDTVs-are just the beginning of what you'll find in your home away from home. The resort also offers guests the choice to upgrade to one of its 27 PURE allergy-friendly rooms. Certified 99 percent allergen free, these rooms offer a unique clean air environment for those sensitive to airborne particles or with asthma and/or allergy issues. Part of the cutting-edge process used to clean the air and surfaces includes an intensive air circulation system, among other strict protocols for cleanliness.
Close but a World Away
One of the things you notice about La Cantera is that although it's just a stone's throw "from humanity" (San Antonio neighborhoods, shopping, attractions, the highways and so forth), its location-which is surrounded by verdant trees and picturesque panoramic views of the surrounding hillsides, natural landscape and miles beyond in all directions-really lends to the secluded, relaxing ambiance. And the resort is the only entity along the meandering, upward winding avenue that leads to the awe-inspiring main entrance porte cochere.
Quite frankly, once you arrive at La Cantera, you won't want-or need-to leave. The resort's amenities include two championship 18-hole golf courses, six pools, tennis courts, a teen center, kids club, full-service spa, health club and the most expansive resort activity program I have ever seen in the United States. The amount of activities offered was akin to what you'd expect to find in an upscale resort in Mexico, the Caribbean, South Pacific or other exotic locations (sans the ocean, of course).
The Pavilion