Kesia's Teens: Routes to happy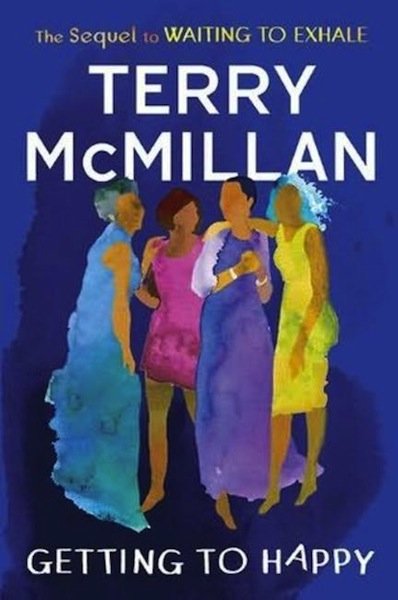 Welcome back, Teen Readers! School is upon us. It's time to call our brains back from vacation and prepare for the first day of classes and a new school year. This, of course, means a lot of different things to different people.
For some it means gaining new knowledge, and for others it might mean new clothes or reuniting with old friends. Either way, it's a time of happiness-an extremely important feeling when considering personal success.
If you're not happy, it is difficult to feel successful, no matter what your bank account says. In fact, Tenzin Gyatso, the 14th Dalai Lama, defines the meaning of life as "to be happy and useful." As simple as that sounds, however, happiness is something that seems to be out of reach for many of us.
"Getting to Happy," by Terry McMillan, and "A Girl Named Mister," by Nikki Grimes, are both stories about women searching for happiness. The characters in these two novels experience different tribulations, but the similarity in their stories can be found in the endings.
American author Barbara De Angelis once said, "No one is in control of your happiness but you; therefore, you have the power to change anything about yourself or your life that you want to change." This is a theme that is evident in these two novels and also in daily life. It is easy to blame one's discontent on circumstances and other people, but let's face it, at the end of the day, it all comes down to one person: YOU!
"A GIRL NAMED MISTER"
"A Girl Named Mister" (Zondervan, 2010), by Grimes, is not just a story. In this text, the author has cleverly intertwined the story of a fictional high school female called Mister and the classic story of Mary, the mother of Jesus.
Mary Rudine, nicknamed Mister, is an average teenager whose interests include attending church, her boyfriend, Trey, and her volleyball team. Life gets turbulent for Mister when Trey begins to become more of a priority than her other two passions.
Like many high school boys, Trey was happy-go-lucky, concerned with showing up to school and smiling at cute girls. Mister was no exception, and like many 15-year-old girls, she fell for a glowing smile and extra attention. When the pressure for sex arrives, Mister makes a decision that results in spinning her world into a cloud of doubt, frustration, anger, deceit and loss. Mister feels that by breaking her promise to God to remain a virgin until marriage, she has changed into a totally new person. This affects her relationship with her mom, her best friend and Trey.
Feeling alone, confused and pregnant, Mister finds comfort in one of her mother's books, entitled "Mary, Mary." Since she feels that she has been disobedient to God's word, Mister consequently finds this third-party source, rather than the Bible, is just the reading she needs.
Grimes layers her protoganist's battle and her search for redemption with the trials of Mary, which leads Mister to realize that Mary's experience also included some bumps in the road and was not as easy and simple as is often portrayed. Through Mary's story, Mister begins to see her situation in a new light.