Kesia's Teens: Routes to happy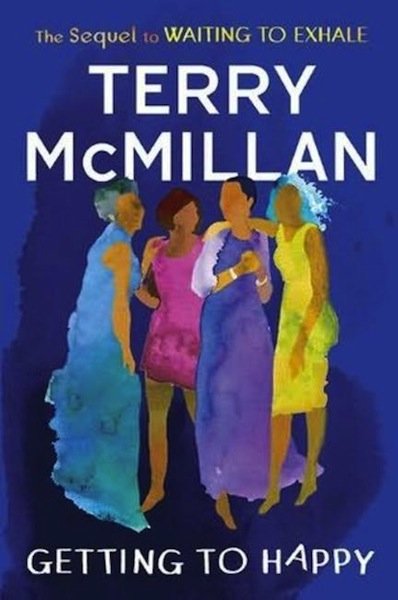 "A Girl Named Mister" is a meaningful narrative made even more distinct by the way in which the story is told by Grimes, who relays the story not in prose but through poetry. Grimes' "A Girl Named Mister" is a uniquely written book specially designed for teenagers of this generation. (*****)
"GETTING TO HAPPY"
"Getting to Happy" (Viking Adult, 2011) is McMillan's eagerly awaited sequel to "Waiting to Exhale" (Viking Penguin, 1992).
Though "Waiting to Exhale" was written the same year I was born, it is easily one of my favorite books. With the 1995 namesake movie, which starred Whitney Houston, Angela Bassett, Loretta Devine and Lela Rochon-after reading this fabulous title, I can hardly wait for the "Getting to Happy" film.
Here's the secret of "Getting to Happy": the characters. The main factor that made "Waiting to Exhale" so great is that same thing that makes "Getting to Happy" an equally good read. Who can forget those four great, well-developed, well-rounded characters, Savannah, Bernadine, Gloria and Robin? They are lovable, familiar and very human. Yes, they are women that we all know. And we love them!
This time around, the ladies are 15 years older. Savannah has been married for a number of years but is beginning to question her satisfaction with her marriage, leading her to explore other possible paths to happiness.
The end of "Waiting to Exhale" left Robin with a severed relationship and a new pregnancy. Now, in "Getting to Happy," we see Robin's interactions with her daughter and her struggle with the fact that she is the only one of her friends who has never experienced marriage.
Gloria, who finally found love after years of living divorced, is forced to return to a life of living without a husband by her side. However, this time it is for a much different reason. Gloria learns to find love and happiness in a different type of family composition, as well as in the memories that her successful marriage gave her.
As for Bernadine, she learns the difference between a need and an addiction. As she watches another marriage go down the drain, for even more astounding reasons than the first, Bernadine turns to pills for comfort. In this novel, Bernadine relearns the importance of letting go, forgiving and turning to friends, not drugs, for well-being.
"Getting to Happy" is sure to please you, whether you're an old fan of McMillan's fantastic ladies or a newcomer to the crew. And yes, yes, I know that I told you a little too much about each of the characters' business (the plot) and the themes that flavor this very now title that you simply won't be able to put down. The method for my madness is that you'll hurry and get "Getting to Happy," which has all of our names on it. Here's my thought: The sooner we purchase it, read it and get the buzz out there, the faster we'll get our "Getting to Happy" movie. Get it? That's the strategy.