Royce Da 5'9" got a new lease on life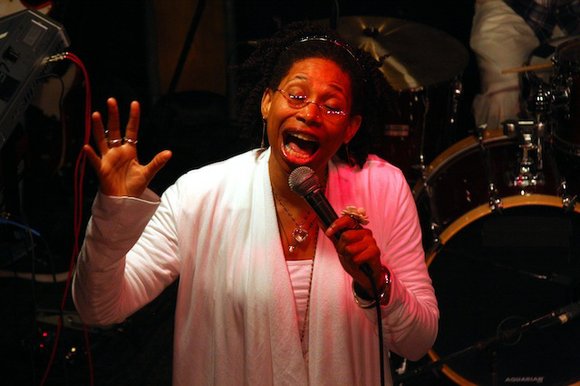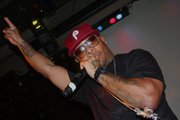 "Talent will take you far." That's one of life's biggest misconceptions. On the contrary, many skilled people of all capacities are on the outside looking in, while people with a fraction of their ability get in the game.
So maybe it's not talent that separates one from the pack, but rather the ever-elusive opportunity. Could be.
All we know is, if you're blessed with the former, make sure that when the latter appears you're well prepared to take full advantage, because situations when they cross paths are rare.
Ryan Montgomery knows this all so well, as it was taught to him under his stage moniker Royce Da 5'9". As an emcee, Royce can match wits with the very best of them, having written for the likes of Diddy, Dr. Dre and, better yet, as a group affiliate to one of the top musicians in history, Marshall "Eminem" Mathers.
Yet the accolades and the numbers didn't chime. His chart positions and sales figures were way short of his skill level. Contributing mightily to his lack of appeal were the typical arrogance and antics of a young man trying to find his way through the smoke and mirrors of the music industry, as well as petty beefs that went from damaging his career (a dissolution with Eminem) to putting his life in danger. It got that real-fortunately, the worst thing out of it was a year bid for a DUI charge.
Obstacles aside, his standards as one of the pre-eminent writers in hip-hop stayed intact, and he's ready to reap massive fruits. Phase one of his new lease began when a potentially adverse rap situation loomed on the horizon. Taking time to think things clear, he and rival Joe Budden stopped things short of a few potshots and eventually collaborated on a few songs. That maturity led to the formation of the group Slaughterhouse (Royce, Budden, Joel Ortiz and Crooked I), which became the talk of the streets as the self-titled album lived up to artistic expectations.
The industry also took note, and the group has found a home on Shady Records, leading to a renewed professional relationship with Eminem. That reunion evolved from boardroom to studio, as the two revived the group Bad Meets Evil and released a No. 1 single, "Fast Lane," and album, "Hell: The Sequel."
This whole journey was displayed onstage at SOB's for the release of the new Royce CD, "Success is Certain." With DJ Premier manning the turntables, Royce took command of the stage with a newfound confidence and is now poised to join the hip-hop elite. Pharoahe Monch, Jean Grae, Budden, Ortiz and Talib Kweli provided added bonuses with appearances.
Slaughterhouse is one of the many acts set to appear at the premier hip-hop festival, 2011's Rock the Bells, set to take place on Saturday, Sept. 3 at Governors Island. Also performing will be Ms. Lauryn Hill, Nas, Erykah Badu, Black Star, Raekwon, Ghostface, Black Moon, Souls of Mischief and Mobb Deep. Doors open at noon and ticket information can be found at rockthebells.net.
Some news on the Rachelle Ferrell front. In the middle of a stellar, albeit brief performance as part of the Smooth Cruise Summer Jazz Series, she announced that she is actually in the lab working on a new album. She says she's working with Rahsaan Patterson and Lalah Hathaway thus far. Hopefully we'll have it in 2012, which is right around the corner-where did the summer go?
Irene and the tremors put things in perspective, huh? So if and when things get right, chill for a second. But if you're in a good mind frame, enjoy the nightlife.