'Switching on Literacy' celebrates world tennis champ Arthur Ashe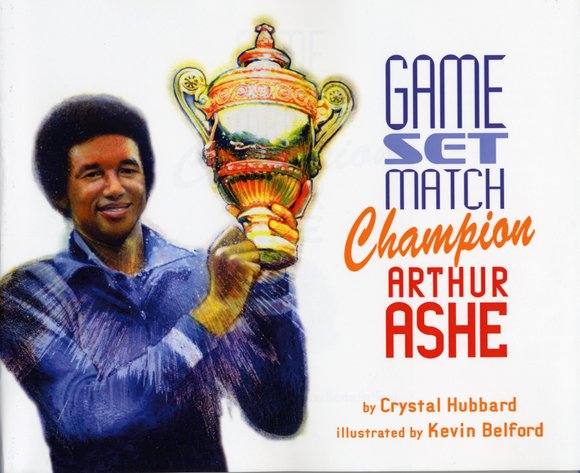 Tennis anyone?
Hi, GoGAB Young Readers, what's up? Tell us, how's your game? We're talking about your tennis game. If you've always wanted to learn to play tennis, why not do so this summer? For details, please check out our GoGAB Community section below.
Greetings, GoGAB community of Parents, Guardians and Older Siblings. Please check out the GoGAB Community section below. The summer is an excellent time to expose our children to new activities. Who knows-your son or daughter could be the next Arthur Ashe, James Blake, Venus or Serena Williams. GoGAB says let's keep our children off the streets and put them on the tennis courts where they could hit some major aces. Love 40.
AMERICAN TENNIS ASSOCIATION'S 94TH ANNUAL NATIONAL CHAMPIONSHIPS & CONVENTION
Just confirmed! We'll have Paul Webster, one of our GoGAB teen journalists who has been playing tennis since he was 5 year old, reporting from the American Tennis Association's (ATA) upcoming 94th annual National Championships and convention in Atlanta, July 31-Aug. 6. The ATA is the oldest African-American sports organization in the U.S.
BIOGRAPHY: ARTHUR ASHE. GoGABbers, as you might remember, we started a mini-biography about Arthur Ashe, the trailblazing champion tennis player, author and humanitarian in the June 2 issue of the NY Amsterdam News. We asked you to find out more details about him to complete the biography we had started. Thank you for emailing all those wonderful biographies to GoGAB. We'd like to share some additional information with you that the author, Crystal Hubbard, shared with her readers in "Game, Set, Match, Champion Arthur Ashe."
She writes: "A statue of Arthur was dedicated on Monument venue in Richmond, Virginia. Mr. Ashe is surrounded by children, raising books in his left hand and tennis racket in his right hand."
The inscription on the monument reads: "ARTHUR R. ASHE JR. 1943-1993, world champion, author, humanitarian, founder of Virginia Heroes Incorporated, Native of Richmond, Virginia. This monument was placed at Monument Avenue and Roseneath Road on July 10, 1996 to inspire children and people of all nationalities."
THE "SWITCHING ON LITERACY"/KWANZAA EXPERIENCE
As you know, "Switching on Literacy" is GoGAB's home initiative designed to encourage our Young Readers to read. One of the exciting features of the "Switching on Literacy" experience is that it includes the seven principles of Kwanzaa-each of our selected books will convey one or more of the Kwanzaa principles, listed as the Kwanzaa Focus to serve as a connection to our book's theme.
MIDDLE SCHOOL READERS TITLE: "GAME, SET, MATCH, CHAMPION ARTHUR ASHE"
Alright, Middle School Readers, as we move forward with our daily literacy commitment to read a book at home for at least one hour every single day, let's turn off all the gadgets. Now, let's grab a book because it's time to "Go Get a Book in Your Hand!" Let's read, read, READ!
"Game, Set, Match, Champion Arthur Ashe" (Lee and Low Books, 2001), by Hubbard, illustrated by Kevin Belford, is a distinguished title about the one-of-a kind champion, Arthur Ashe. Applying the Kwanzaa principal of creativity, the author brilliantly lures us into the world of the young Ashe as if she were writing a fiction title instead of a biography. She writes: