Ouch! New federal corruption charges brought against William Boyland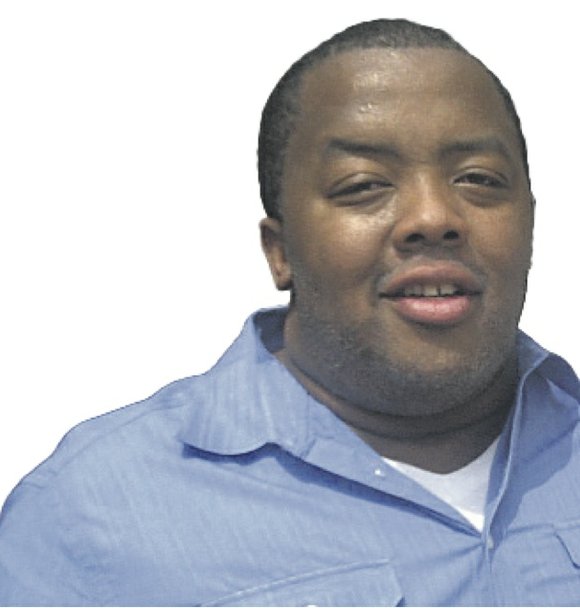 William Boyland Jr. came out of the courthouse three weeks ago pumping his fist in the air as a sign of victory over charges stemming from bribes. It was also a sign that the embattled assemblyman's family name had yet again been saved from the stain of scandal.
"Unbelievable, unbelievable, unbelievable. It's a great day," Boyland said to the media outside of the courthouse weeks ago. "Thank God. We did a lot of praying. I told someone last night, I don't think there's anything stronger or more powerful on this earth than a praying mother. My mother was incredible."
But Boyland's relief and happiness were short-lived.
In a twist of fate, handcuffs were put back on Boyland, who is now facing new federal corruption charges.
His recent acquittal made it look like he may have a future after all-he had been facing up to 25 years in prison for allegedly taking bribes from a major health care network.
This time, the FBI claims they have recorded evidence of Boyland trying to make a real estate deal with undercover agents.
According to the complaint by the FBI, Boyland allegedly solicited more than $250,000 in bribes and accepted thousands of dollars in bribe money in exchange for performing official acts for agents who were posing as businessmen.
"Between August 2010 and June 2011, Boyland solicited and accepted a stream of bribes from a carnival promoter ("CW") and two undercover FBI agents ("UC1" and "UC2"), whom Boyland believed to be out-of-state businessmen and real estate developers. In exchange, Boyland agreed to take official action to secure business opportunities for CW, UC1 and UC2," the complaint read.
In one alleged scheme that took place last August, Boyland is said to have offered to secure carnival locations in his district. He is said to have claimed that he had the New York City Department of Housing Preservation "locked up." Boyland talked with one agent about ways he could be "compensated" for his assistance, including funneling payments through a nonprofit organization he controlled, which he could disguise as consultation fees.
Another recording reveals Boyland looking for a $250,000 payment for a scheme that would involve buying a Brooklyn hospital at a discount, refurbishing and buying it back under another not-for-profit he controlled. Boyland is heard on the recording saying, "I got a middle guy by the way...I've gotta stay clean...I've got a bag man," expressing his need to stay hidden in the deal.
Boyland's attorney, Richard Rosenburg, told the AmNews that while he was not able to speak in depth about the charges, Boyland denies all of the new allegations.
"Obviously, we have to examine the allegations to defend him," Rosenburg said. "He's holding up. This is the government's best spin on things and we will deal with it down the line."
Boyland is now facing 30 years in prison if found guilty of the new charges. A spokeswoman from Boyland's office told the AmNews, "No comment," on the new allegations.
"As detailed in the criminal complaint, the extent of the charged corruption is staggering," said U.S. Attorney Loretta Lynch. "The defendant had a strong political legacy, the trust of his community and the privilege of serving it. Not content with these many benefits, the defendant is alleged to have auctioned the power of his seat in the Assembly to the highest bidder, for his own personal gain and to the potential detriment of the voters who elected him to office."