Hard political questions facing City Comptroller John Liu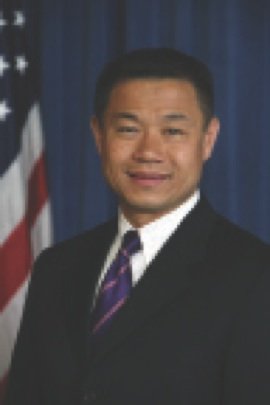 City Comptroller and 2013 mayoral candidate John Liu was hit with yet another obstacle on his rocky road to City Hall.
Recently, news surfaced that his fundraiser is being accused of wire fraud by the U.S. attorney's office for illegally receiving donations. In addition, one of his top lieutenants, Simcha Felder-his deputy comptroller and a key Jewish supporter-is rumored to be leaving the administration to run for a state Senate seat that may be created in Brooklyn through redistricting. Felder was seen as key to Liu's future electoral success.
Preet Bharara, the U.S. attorney for the Southern District of New York, and Janice K. Fedarcyk, assistant director of the FBI's New York office, have charged Xing Wu Pan (l.c. Oliver Pan) with engaging in a fraudulent scheme that involved the use of straw donors to funnel a large, illegal campaign contribution to Liu's 2013 mayoral campaign.
Pan is accused of taking a donation from a single donor and dividing it to make it seem like the campaign had received several smaller donations from separate donors. The legal limit to donate to a campaign from a single donor is $4,950-the plan was revealed when an undercover FBI agent offered to donate $16,000 to the campaign. The illegal contributions would have also qualified for matching funds from the city.
"I am saddened by what I read today. If it is true, then the conduct was clearly wrong and my campaign was not told the truth," Liu said in a statement. His campaign is currently being investigated by the U.S. attorney's office.
"Corruption in campaign finance corrupts the entire political process, and it can call into question the legitimacy of our elections." Bharara said.
"As alleged, Oliver Pan engaged in a deliberate and flagrant attempt to subvert the campaign finance laws and manipulate the city's matching fund system. As today's charges demonstrate, unlawful campaign conduct will not be tolerated, and we will continue to be vigilant and proactive in investigating abuses of our electoral system."
Pan, 46, of Hudson County, N.J., is charged with one count of conspiracy to commit wire fraud and one count of attempting to commit wire fraud. Each count carries a maximum sentence of 20 years in prison.
Reaction to Liu's current situation has been mute among Black elected officials. Many people contacted by Amsterdam News did not want to speak on the issue. Liu has had a complicated relationship with the Black community.
He was elected to citywide office with overwhelming African-American support and the endorsement of many Black elected officials. But shortly after he came into office, he angered many in the Black community by being the only major Democratic elected official to call for then-Gov. David Paterson to resign.
It was reported at the time that he was taken to the woodshed by Black political leadership for his lack of support for Paterson. He later made matters worse by firing several African-Americans from his administration shortly after taking office and replacing them with people who had worked in his office when he was a councilman from Flushing.
NAACP New York State Conference President Hazel Dukes said that Liu should return the money if the accusations are proven to be true. She did give Liu some credit as a politician.
"In all campaigns you have egotistical fundraisers who go out of their way for their candidate," Dukes said. "[Liu] shows up to everything we invite him to-the rest don't even show up."