Welcome back, Carl, good to hear you!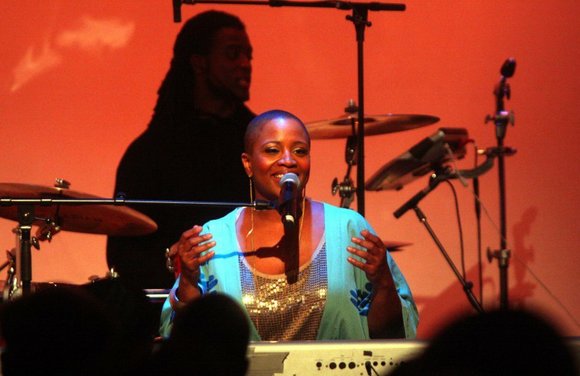 With "Conquer," Thomas makes the distinction of not just coming back, but than coming back for reasons more then fame. This disc is also his debut project on the label Verve Forecast, and he feels honored and anxious for the opportunity.
"I appreciate my new situation because they are responsible for so many legendary artists, so I have a certain integrity and standard that I have to live up to. They also allowed me the opportunity to stretch the music as far as I felt it needed to go and as far as I felt it needed to grow. I never felt the need to change my style; I just needed to adjust to what was going on right now. Even with that, I think I still stand out like a sore thumb. I'm proud to travel in my own lane and I just look forward to moving further in that direction," said Thomas.
"The whole concept of what I'm trying to accomplish is bigger than myself," he says. "I'm trying my best to be the musical backdrop to people's lives. People monitor special times in their lives to music, and I love it when people live with my music long enough to be able to look and say, 'Wow, when this song came out, I was at this point in my life.' It's something important to be conscious of as musicians."
I'm out. Hope you're able to take in the first headline set of Anthony Hamilton at the Apollo. Holla next week. Until then, enjoy the nightlife.