W. Haywood Burns: A legal champion for civil and human rights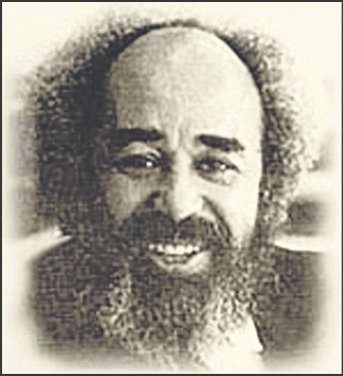 Burns stepped down from his duties as dean in 1994 and went back to the classroom, teaching "Race and Law," "Critical Race Theory" and constitutional law.
Burns was a real inspiration to his students, always making time to give advice and help with finding jobs.
Harry Wallace, of the Unkechaug Nation of Long Island, was a student of Burns' at New York Law School. Inspired and encouraged by Burns, Wallace went on to become a champion for the legal rights of Native American people. He fondly recalled his association with Burns:
"My association with Haywood Burns developed when I was a student and he taught discrimination law at New York Law School-this was prior to his becoming dean of the CUNY Law School. Professor Burns ultimately agreed to be my faculty adviser in the preparation and submission of my law school thesis.
"When he saw my thesis draft, he said that I should submit it to the Law Review for publication. I thought he was crazy, but he told me the scholarship of research of American Indian land claims cases contained in the draft was so in-depth that it was worthy of publication. Ultimately, it was published by the Law Review. The acknowledgment of quality by someone of that caliber, as a practicing attorney and scholar, was inspiring and confirmed my commitment to the study and practice of Indian Law," Wallace said.
Burns was killed in a car accident in Cape Town, South Africa, on April 2, 1996, while attending a conference on democracy and international law. He was 55 years old. The night before his death, Burns called his wife and told her that hearing President Nelson Mandela give a speech at a session of South Africa's democratically elected, multiracial parliament was "the proudest and happiest day of my life."
The legacy of W. Haywood Burns lives on through the institute named in his honor. The San Francisco-based center is dedicated to inspiring young people to continue to to reduce the number of youth of color confined, who make up nearly 70 percent of the prison population, and establish equitable policies moving forward. New York honors Burns with the W. Haywood Burns School in Inwood and the W. Haywood Burns corner in Harlem at 143rd Street and Convent Avenue.
Activities
Look it up: Use the Internet or other reference source to learn more about the life and work of W. Haywood Burns.
Talk about it: Burns spent his life fighting for the rights of Black people and inspiring students. He started at 15. Discuss with your classmates how you can do small things every day that can make a big difference.
Write it down: Make a list of three people who inspire you and why. They could be family members or friends. Why do they inspire you, and how? Discuss this with your classmates.This Week in Black History
This Week in Black History
Famed educator Mary McLeod Bethune founded the National Council of Negro Women on Dec. 5, 1935.
On Dec. 6, 1875, the 44th Congress convened with the historic high of eight Blacks, all of whom were from the South, including Sen. Blanche K. Bruce and Reps. Jeremiah Haralson, Josiah T. Walls, John R. Lynch, John A. Hyman, Charles E. Nash, Joseph H. Rainey and Robert Smalls.
On Dec. 9, 1961, the African country Tanzania became independent.