Welcome to Amsterdam News in the Classroom: A look at the Black Press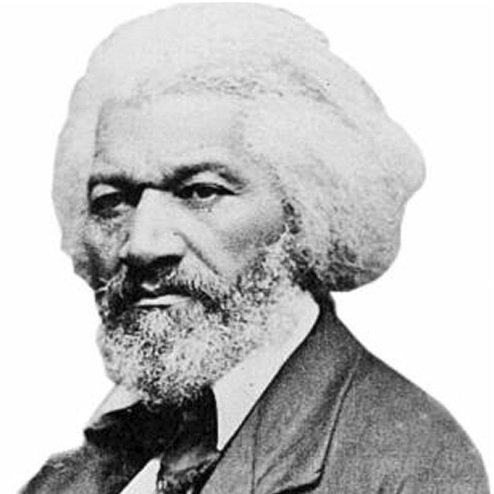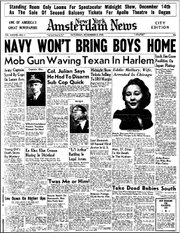 Welcome to the first installment of Amsterdam News in the Classroom. This feature will focus on the history of people of African descent and will include notable biographies and places as well as current events. We hope this inspires you to use the newspaper as a learning tool.
Let's start with the one that's in your hands right now - the New York Amsterdam News. This publication is part of what is called the Black press and was founded on Dec. 4, 1909, by James Henry Anderson in Harlem, which was the epicenter of Black culture. It was one of the four largest Black newspapers in the country and featured articles from luminaries like Adam Clayton Powell Jr., Malcolm X, Roy Wilkins and W. E. B. DuBois. So you are, in fact, holding an important piece of history in your hands as you read.
"The AmNews has been a part of the culture of Black New York since it's inception. It tells our stories in our voice. Like the first Black newspaper said in its first editorial, "We choose to plead our own cause; for too long have others spoken for us,"" said Elinor Tatum, Publisher and Editor-in-Chief.
Why was there a need for a Black press? Quite simply put, Blacks needed newspapers that informed them about what was happening in their own communities, with their people, and about events that were important to their lives. The white newspapers were not about to do that. After Emancipation and before the creation of the infamous Jim Crow laws, Blacks actually had rights, though tenuous, including the right to vote and own property.
In fact, there was a large contingency of Black politicians, including senators, congressmen and even governors and secretary of the treasury, the history of which we will explore later on these pages. The struggle for true civil rights and equality would continue for a century. Those battles, great and small, and other important stories of interest to the Black community were reported on the pages of Black newspapers. Here are just a few of these important publications.
The first Black newspaper in America was a New York publication called Freedom's Journal. Founded in 1827, it was published by Samuel Cornish and John B. Russwurm.
In 1864, the New Orleans Tribune became the first Black daily news publication. The first Black publication in the south was L'Union (The Union). This short-lived paper, founded in 1862, was published in both French and English. It ceased just two years later, in 1864.
The Liberator, which ran from 1831 to 1865, was founded by Williams Lloyd Garrison and was published in Boston. The newspaper has a simple mission: It called for the complete emancipation of all slaves.
In 1847, abolitionist Frederick Douglass began publishing The North Star in Rochester, N.Y. The publication's goal was to abolish slavery. It was named for the star, that slaves escaping at night would follow.
The next bilingual newspaper was La Tribune de la Nouvelle-Orleans or New Orleans Tribune. This began in 1864 as a tri-weekly paper, meaning that if came out three times a week. It went daily a few months later. This publication brought attention to discrimination in voting rights, education and employment for Blacks.