Makin' it, despite the odds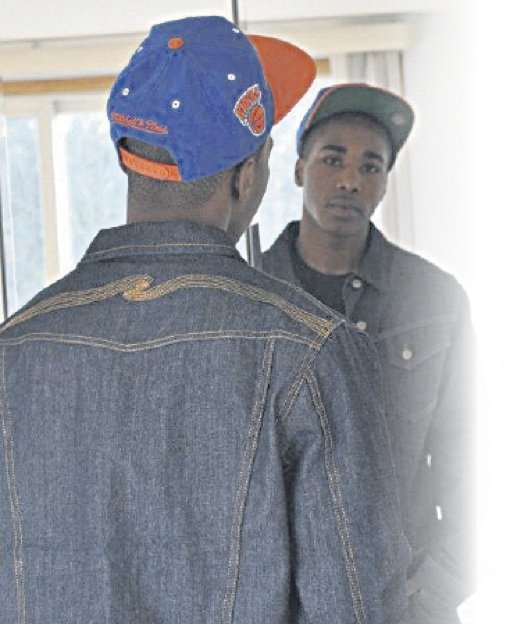 When you first see Quevaughn Caruth, the first thing that comes to mind is that he is a bright high school senior with the determination, drive and intelligence to make it in life.
But despite these qualities, his life's journey has not been as easy as one would think at first glance.
Caruth is one of the hundreds of thousands of Black male youth in the New York City public school system who have been written off or deemed unworthy when it comes to higher education.
Getting derailed can be easy. Sometimes it can be a teacher who kills confidence. Sometimes it can be getting caught up in some aspect of street life, and in some cases it can be a sloppy guidance counselor who, instead of inspiring a kid to pursue the highest level of their dreams and potential, pushes them in an unfortunate direction.
There are, of course, systemic issues. Earlier this year, a report from the New York State Education Department revealed that only 21 percent of high school students who graduated last year in New York City were deemed college-ready based on math and English test scores. Only 13 percent of Black students were deemed college-ready.
In a recent interview with the Amsterdam News, the fairly recently appointed State Education Commissioner Dr. John B. King said that college-readiness comes back to teaching and learning. He admitted that many low-performing schools don't have the support or tools that students need, but it's important to keep them on track despite the challenges and pressures facing students outside the classroom.
King said, "You need teachers who are able to inspire, engage, challenge and support. That can be a difficult mix of skills. The focus on quality teaching and creating quality learning environments is at the core." And this fall, King laid out education reforms that were adopted by the New York State Board of Regents that will hopefully help make high school graduates in New York college- and career-ready.
Which brings us back to Caruth. He was never enrolled in an advanced placement (AP) class, an experience increasingly seen as necessary to prepare one for admission and success in college. But he remains determined to succeed when it comes to his college dreams. He is an exceptional young man.
A native of the Bronx, Caruth said that he had aspirations to go to college from his earliest childhood. Living in a single-parent home, raised by his mother, Caruth saw his older brother drop out of high school but later earn his GED. And his world was rocked in 2009, when, while in his sophomore year in high school, his brother had a mental breakdown. His family life became more chaotic, and his grades went with the complications.
"I got distracted by so many things going on at home," he said. "I didn't feel like there was going to be a future. School wasn't paying for me to be there and school wasn't helping me with my family. I was so distracted about what I should do. I wasn't focused on my future and whether there was going to be a tomorrow."