Makin' it, despite the odds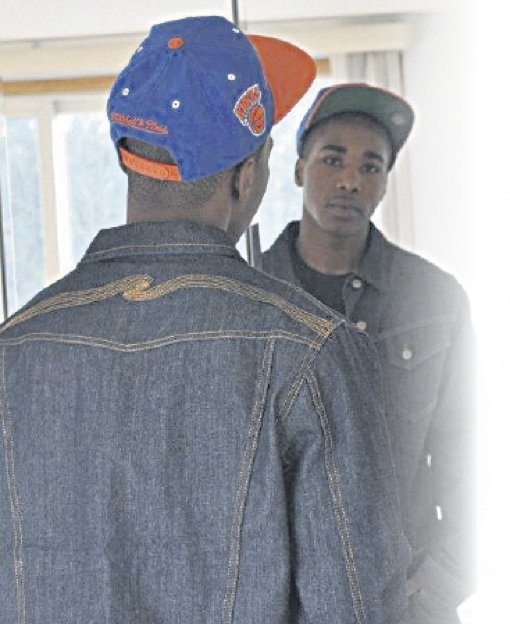 The following year, his brother regained his health and Caruth was back on track making good grades again. He did so well that he became a top student in his class. But again his family life intervened when tragedy struck the summer before his junior year and his mother fell and became paralyzed. Caruth was again taken away from his studies to tend to issues happening in his life outside of the classroom.
As his senior year drew closer, it was time to think about what he wanted to do with his future. Caruth said that college was not discussed with him until nearly the end of his high school career. He was not aware that when his grades slipped in the past, it would affect his transcript and his potential educational opportunities. Caruth said that many students and families like his are confused about the college process, and that no one at school took the time to talk about it.
"They did not take the time it explain to us," he said. "They don't tell you what college is about, and I had to figure it out on my own. A lot of kids are confused about this process. It's common that kids don't know what college really is."
He added that he doesn't feel his high school fully prepared him for college with a college-ready curriculum. Currently, Caruth is taking an AP English course but no other AP courses, and there was no guidance for him about other crucial classes he should take in order to better prepare for college.
Taking matters into his own hands, Caruth is currently going through the application process to go to St. Lawrence University in upstate New York, where he's interested in studying liberal arts, medicine or business. He is trying to get into the school through the Higher Education Opportunity Program (HEOP), a partnership between the state of New York and its independent colleges and universities that provides economically and educationally disadvantaged residents the possibility of a private college education.
Bill Short, director of HEOP at St. Lawrence University, said that Caruth's story is all too familiar. He pointed out that many high school students are not getting the information they need to get into college at the right time from counselors-or from anyone at all.
"It's not something that's new. There have always been kids who have been overlooked in our school system, who have not been labeled as college material," Short said. "It gets worse when we see the kinds of cutbacks we've seen."
Short is referring to the budget cuts in public schools that can eliminate college counselors, whose work is then handed to guidance counselors, who sometimes don't have the expertise to guide students into higher education and get overwhelmed. In addition, discussions about college often don't happen until the senior year, which is considered too late.
Short said, "Low-income families qualify for the best possible aid. If you want to create a college-going culture in different segments of a population, you have to start by targeting that population."
College expert Lynn O'Shaughnessy agreed that college counselors in public schools are not experts in the field and don't know college admission strategies or even about available scholarships. She added that while counselors have master's degrees, many graduate schools don't offer any courses on college counseling.
"Consequently, the majority of counselors arrive at high schools ignorant about critical college issues, even though for many families, a bachelor's degree represents the second biggest expense they will ever face. In my opinion, this is truly scandalous," O'Shaughnessy said.