Imhotep's guide to black events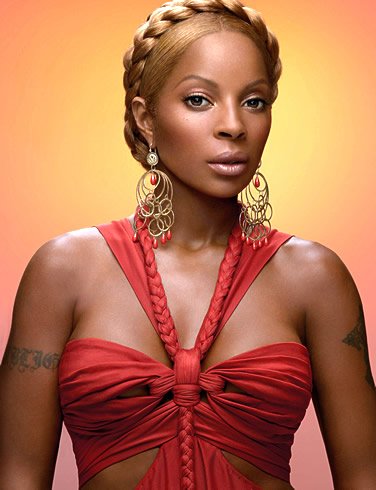 Greetings! Attention! The National Action Network will present free holiday meals at the House of Justice Auditorium, 106 W. 145th St., at Lenox Avenue, on Christmas Day from 10 a.m. to 3 p.m. Pass the word!
We also welcome the creator of Kwanzaa and the Nguzo Saba, Dr. Maulana Karenga, to New York City to celebrate Kwanzaa 2011. See you at the world famous Apollo Theater for our Kwanzaa "Regeneration Nite"!
Merry Christmas and happy Kwanzaa!
Theater
Music
B.B. King's Blues Club & Grill presents Kurtis Blow Fri., Dec, 23; The Wailers, Tues., Dec. 27; and Chuck Berry, "The Father of Rock 'n' Roll," on New Year's Eve, Sat., Dec. 31. 237 W. 42nd St. For more information, call (212) 997-4144 or visit www.bbkingblues.com.
New Edition: one night only! Jan 1, 2012, at 8 p.m. at the Paradise Theatre, 2403 Grand Concourse in the Bronx. For more information and tickets, call (718) 220-1015, email info@paradisetheatreevents.com or visit www.paradisetheatreevents.com.
Holiday Highlights
Alvin Ailey American Dance Theater returns to New York City Center now through Jan. 1, 2012. Enjoy premieres, new productions and returning audience favorites, including "Revelations," in exciting new full-theater presentations. City Center, West 55th Street between Sixth and Seventh avenues in Midtown Manhattan. For more information, visit www.alvinailey.org/citycenter.
The Apollo Theater presents the fifth annual "Regeneration Nite," a Kwanzaa celebration, featuring brilliant New York-based dance company Abdel Salaam's Forces of Nature Dance Theatre celebrating their 30th anniversary with an evening of dance and music honoring the principles of Kwanzaa. Also featuring jazz trombonist Craig Harris and the Tailgaters Tales, Michael Wimberly, Yacuba Sissko and young dancers from the Harlem Childrens Zone/Forces of Nature Youth Academy, hosted by New York City radio personality Imhotep Gary Byrd. Fri., Dec. 30 at 7:30 p.m. For tickets, call (212) 531-5305 or 1-800-745-3000 or visit www.ticketmaster.com. Family packs available. For more information, visit www.apollotheater.org.
The American Museum of Natural History presents "Kwanzaa 2011!" with performances of song, dance and spoken word and an international marketplace. Dec. 31, 12-4 p.m. in the Hall of Ocean Life. This year's event features storyteller Linda Humes as master of ceremonies, the dynamic African-Caribbean performing group Something Positive Inc. and other exciting presenters. Free with museum admission. Central Park West at 79th Street (enter at 77th Street). For details, call (212) 769-5315.