Nets work the draft and nail MarShon Brooks from Providence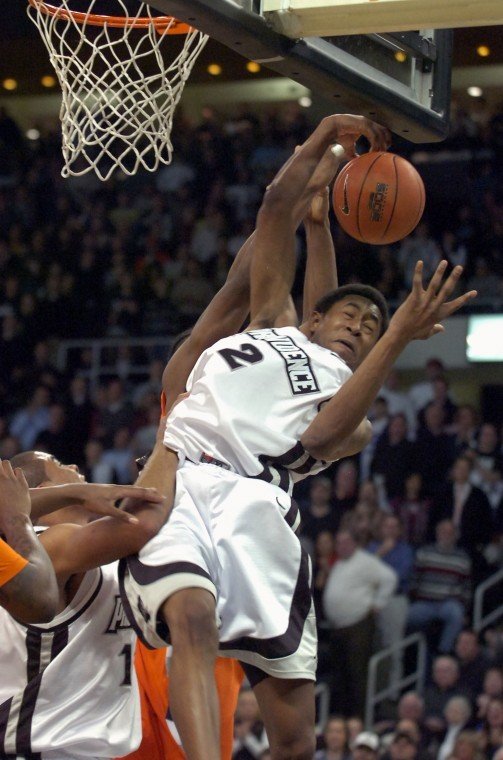 A year ago the NBA wasn't on MarShon Brooks' radar. Even after a decent junior season at Providence, he didn't think he was NBA first-round material.
Fast-forward to June 23, 2011. Brooks, born in New Jersey, but raised in Georgia, is now a member of the Nets. The Nets actually selected JaJuan Johnson with their 27th pick, but gave Boston Johnson and a second-round selection in 2012 for the rights to Brooks. Brooks was humble and grateful on draft night.
"It was a dream that seemed so far-fetched last year," said the 6-foot-5 shooting guard. "A year ago, no one even knew who I was."
Anyone who follows the Big East knows who Brooks is. A four-year player for the Friars, Brooks was a big-time scorer (24.6) his senior year. With much of the scoring burden placed on the shoulders of Brook Lopez and Deron Williams, the Nets needed a versatile wing player who could feed off the two. And the Nets haven't had a primetime scorer on the wing since the days of Vince Carter a few short years ago. But will Brooks be of immediate help to the Nets? Nets general manager Billy King thinks so.
"He knows how to score," said King. "At times last year we struggled to score."
Getting back to Brooks, who came to the draft on his own dime, he was pleased to hear his name called in front of his mother and several other family members. "It was huge for my family," Brooks said. "My mom came all the way up from Stone Mountain, Georgia, right outside of Tucker. She wanted to see me come here. So I just did it for her."
The Nets also hope they found an answer to their power forward problem in Maryland's Jordan Williams, who was taken with the 36th pick. Nets coach Avery Johnson called Williams, who was a double-double player (16.9 pts, 11.3 rebounds) last season, a "banger [and] a rebounder."