King of Pop tribute returns to Lehman Center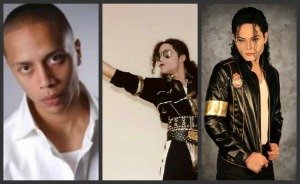 Sometimes it seems like the universe is rushing forward while timelines are collapsing. It hardly seems as though two years have gone by since Michael Jackson left a world which had oft-times crucified him. Now that Jackson has passed, the world can't stop grieving. He departed this world at 2:26 p.m. PST, on June 25, 2009 in his Holmby Hills home in California after his heart gave its last beat. At 50 years old, the renowned man-child left us too soon.
A shrewd businessman, Jackson loved with the innocence of a child. His generosity and concern for the world are well documented, yet he was an enigma who was often misunderstood. His death made people realize what a unique musical talent he was and that there will never be another like him.
Several impersonators have tried to keep his spirit alive through their performances, however. In fact, when producer Steve Love, of Love Productions, brought his "Michael Jackson: Tribute to the King of Pop" production to the Lehman Center for the Performing Arts in the Bronx last year, it was received so well that Love has returned this year to present the show on Saturday, June 25, the second anniversary of Jackson's death, at 8 p.m.
"The show will be a little different this year. Although the show will have dancer Pete Carter, Harlem GospelLive and some numbers from last year, we have added some new dance numbers," said Darrin Ross, the show's co-producer. "This year we have impersonator T-Vain (Montray Cherry) and MJ (Marcus Joseph) Williams from Norway. The youngster Zaccheus [a five-time "Amateur Night at the Apollo" winner] will perform as the young Jackson 5 Michael. We are going to have a ball and blast honoring Jackson's memory at the Lehman Center. We have done shows in and out of the country but we always try to do a special show on the anniversary of MJ's death," said Ross, a Bessie Award-winner.
"This is more than just a show to us. This is an effort of love. When we look for MJ impersonators we look for artists who love Michael and who passionately endeavor to honor Michael and his legacy," he continued. "We want the audience to feel the spirit of Michael. MJ Williams sings very close to how Jackson sounded. We know the audience will not be disappointed.
"He will sing some of Michael's ballads, like 'I Just Can't Stop Loving You' and 'She's Out of My Life.' Harlem GospelLive will perform 'Man in the Mirror' and 'Will You Be There' medleys. We have a great formula and format this year with Carter, Zaccheus, Marcus Joseph (MJ) and choreographer T-Vain. We have a great band, video backdrops and the beatboxer Shaun 'Anointed-S' Roig," said Ross.
This show is suitable for all ages and will be an extravaganza, featuring an all-star dance company, master percussionists, the art direction of Val Brochard and spectacular lighting by internationally acclaimed designer Al Crawford.