King of Pop tribute returns to Lehman Center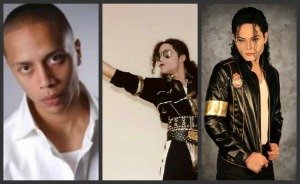 "I was born in France, even though my family is from Madagascar," said T-Vain. "I started emulating Michael at 13. I eventually moved to L.A. and began the MJ journey. I never shared the stage with Michael but he saw me after a costume fitting one day. I was dancing in a hallway and Michael saw me and laughed and said, 'OK.' It was amazing, since being an impersonator is my life's journey-what more can I ask for but to get Michael's approval?" he asked.
"Michael Jackson was a committed entertainer and caring person. Him giving me his approval means so much to me. I want audiences to see how much I care when I bring Michael alive on stage, if just for those few hours. This may sound strange, but I actually feel like I go into a trance as I put on the Jackson makeup 3 hours before the show and prepare to transform into Michael. A transformation does indeed occur. It's like T-Vain goes and Michael Jackson enters in" he said.
"Michael put his whole self into his craft. This is what I respect about Michael Jackson the man. He was a humanitarian and a loving person. He did not have a lot of time to himself so he committed to his music," remarked the "This Is It" dancer, who has worked with the likes of Ricky Martin, Kylie Minogue, Lionel Richie and Mariah Carey and who has performed for then-French President Jacques Chirac.
"Michael set the barometer for excellence. He always did things the way he wanted. We always shoot to achieve and rise to the passion that Michael had in his music. His music was timeless and ageless. We want to be as good as Michael Jackson. He made some of the sweetest ballads I have ever heard," said Ross.
"I listened to Michael's music and now my children do," he continued. "Michael was a special person. He was a perfectionist who liked to set high marks in music. Michael makes those of us who put on the 'King Michael Show' do better and do our best to rock the house for the fans who come out to Lehman Center for the concert."
For tickets to the second annual Michael Jackson tribute concert, call the Lehman Center box office at (718) 960-8833 or go online to www.LehmanCenter.org.