Harlem's Addict's Recovery Center (ARC) offers hope and life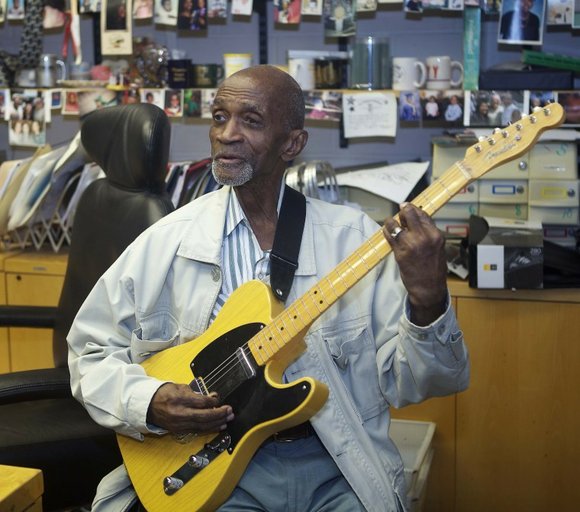 The slight, soft-spoken, gentle giant behind Harlem's Addict's Recovery Center (ARC) is a lightning rod for change. James Allen, the 86-year-old founder and director of ARC, has been helping those trapped in the prison of substance abuse find help, hope and regain their lives for more than 50 years.
Allen, a former jazz musician, was himself an addict. He lived in California with his father. It was there he met a trumpet player named Zeke Trent. Allen liked the instrument and went to a pawnshop and bought his own. He organized a band and learned to read music. "I lost a couple of rooms with that trumpet playing," he joked.
He went to Los Angeles and worked as a waiter. He heard a ukulele at a party and liked the sound of it. He decided to buy one, but when he went to the pawn shop, he walked out with a guitar instead. That would be his instrument of choice.
Next, it was on to San Francisco, where he took guitar lessons and began playing with different groups. Then he went to Louisiana and joined a group called the Dukes of Swing. He worked with them throughout the South.
Allen later came to New York and worked as a solo singer and musician. He worked at the old Baby Grande. Nipsey Russell was the host. Allen accompanied the famed tap dancer Sandman, whom he recalls as a great pool player. "He beat me out of all my money," Allen joked.
But every time Allen started playing music, he would get high, even sometimes stealing instruments from other musicians to support his habit. He knew he had to change. In 1957, at the urging of his wife, Mary, Allen went to a treatment facility in Lexington, Ky., affectionately referred to as "KY," to kick his habit for good. During that time, he didn't touch his guitar for two years. "But that was good because I was getting my spirit strong," Allen said.
"KY was a U.S. public service hospital set up by the military and was one of just two places in the United States where a drug victim could go and withdraw from drugs," he said.
"There were about 2,700 people there, people I knew, musicians and drug dealers. I was 33 years old then. I looked at all these people that I had looked up to and admired and realized that we were all a bunch of bums. I became desperate and wanted to get my life together. I remembered my grandparents and their relationship with God. I started reading the Bible. It didn't make sense, but I read it. They gave you one sheet of paper a day at KY and I used that paper to write lots of notes. I found out who I was in writing about myself. I still have my notes," Allen said.
"I came back to New York City in 1958, filled with the Holy Spirit. I told my wife that we had to go to church somewhere. We went to the Christian Reform Church on 122nd Street and Seventh Ave. Rev. Calender was announcing that an addict had come into the church and asked, 'Does God love dope fiends?' He started having meetings and I got involved. That's how ARC got started."