'The Mighty Sparrow - Doctor Bird' classic soca anthology soars and scores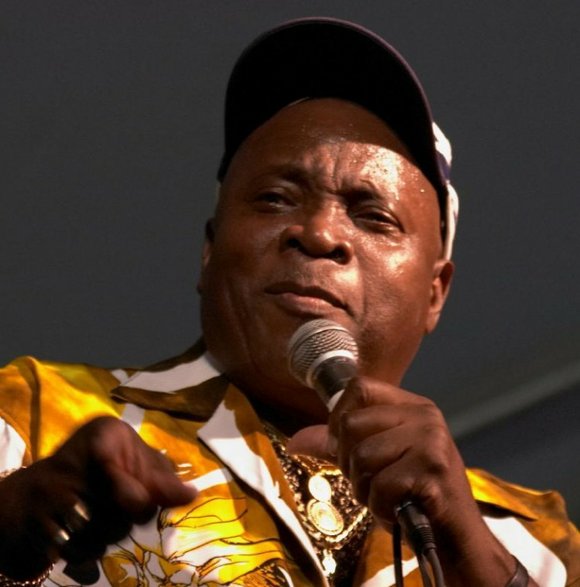 And that's just for starters! What? With "May May" ("Mae Mae") (1960), "How You Jamming So," "Whole Night We Jamming" and "Ten to One" (1960)-all personal favorites-there's no letting up for Sparrow.
Like Hugh Hefner, the king of the Playboy empire who has been criticized for his avant-garde views of sex and sexuality, so has the Calypso King been attacked for his risque performances and graphic songs that focus on sexual themes, such as those of the tracks "Bendwood Dick," "Willie Dead," "Saltfish," "Sixty Million Frenchmen," "Ah Fraid Pussy Bite Me," "Sparrow Water De Garden" and "Village Ram." There are others, however, who feel that Sparrow, like Hefner, helped to move forward the discourse about sex and sexuality out of the bedrooms and into the everyday life of people.
At the same time, critics have applauded Sparrow's body of work, commenting that not only does it "entertain, but it also edifies, enlightens and educates." Tracks on the CD that are indicative of this are the classics "Mother-in-Law," "Obeah Wedding," "Sparrow Dead," "Tobago Girls," "Gu Nu Gu," "Love African Style," "Maria," "Mas in Caracas," "Wood in the Fire," "Mr. Walker" and "Drunk & Disorderly Medley." These music commentaries are superlative for their enlightening, witty perspective, along with their innovative music components.
Lastly, as a balladeer, Sparrow's "Only a Fool Breaks His Own Heart," written by Norman I Bergen and Shelly Coburn, is unsurpassed. Sung to the accompaniment of the late, acclaimed Byron Lee and the Dragonaires, Sparrow was awarded a gold record in Holland for his brilliant rendition of this song.
And now it is with pleasure that we present a Caribbean Lingo-Caribbean Heritage Month Lifetime Achievement Award to Mr. Slinger Francisco, aka the Mighty Sparrow, aka Dr. Bird, an artist, entertainer and humanitarian, for his body of work and his vision in inspiring and moving the Caribbean music industry along on the world stage. Cheers!