Captivating beach cover-ups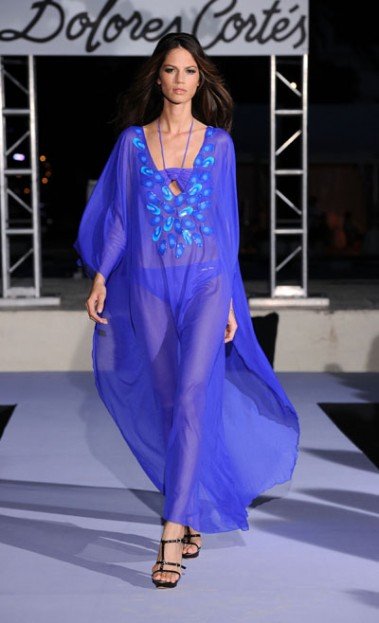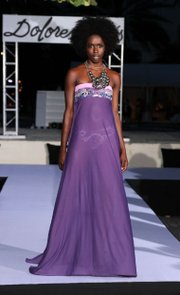 While shopping for the perfect swimwear look for cruises, beach or boardwalks, you will find beautiful cover-ups that are as fashionable as eveningwear. Delores Cortes, a leading European swimwear designer, offers a striking collection that does just that.
Utilizing the latest technology, Cortes and her team from Spain present beautiful prints and patterns in breathable fabrics. All garments in the collection are precisely fitted to individual sizes, as the fit of your swimwear is very important. Working closely with a diverse fashion community to guarantee top quality in design, the company uses the latest technology in pattern-making, automatic cutting and sewing.
Cortes will show her 2012 collection this Saturday, July 16, in Miami at the Mercedes-Benz Swim Fashion Week shows.
She follows in her family's tradition in design and production of swimwear fashion. For the past 50 years her family has been in this business, starting long before the popularization of today's elasticized fabrics. Her mother began producing handcrafted swim designs in the fifties.
Throughout her childhood, Cortes was in constant contact with the design and production of swimwear. In the 1980s, she began to take part in the family's production process, adding her own designs to the line as an extension of her family's business and marking the start of a new period that aimed to combine the concept of fashion and technical features in their innovative swim styles. The models are made in her own workshop under the name Delores Cortes, a tribute to its founder.
Respect for environmental health and well-being led the company to obtain Oeko-tex accreditation over 10 years ago.
For online sales, visit www.delorescortesline.com. The swimwear is sold in the USA and all over the world.