Dr. Taylor tribute, HRO, Baraka at Sistas' Place
7/15/2011, 10:33 a.m.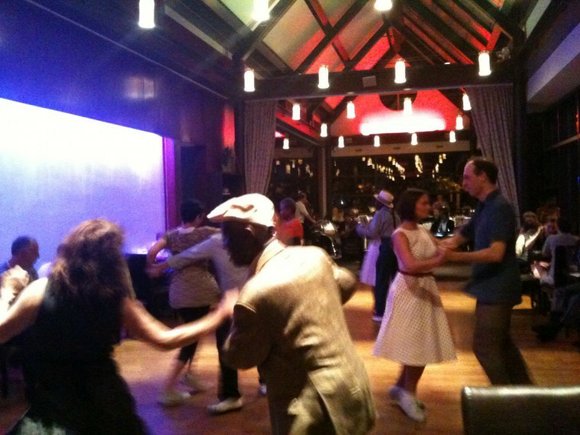 On July 16, Jazzmobile will pay tribute to its co-founder, the late Dr. Billy Taylor, at 6 p.m. at the Harlem River Park Waterfront (between 135th and 138th streets). The Harlem Cultural Archives (HCA) will host this event and present its Legacy Award to Taylor's family. Former Mayor David Dinkins will present the award.
The performing band will include drummer Winard Harper (a member of Taylor's trio for many years), pianist Roy Assaf, bassist Stephen Porter, trumpeter Bruce Harris, saxophonist Jovan Alexandre and trombonist Michael Dease, with the percussionist TBA.
Taylor was a persistent advocate of jazz, America's classical music. He was also an activist who spoke softly but always made a definitive statement that yielded results. After speaking with Taylor, you wanted to immediately step up your game-that was his quiet inspiration doing its magic.
Baraka's poetry slings bullets of truth and his band, Blue Ark, is in the pocket on July 16. Amina and Amiri Baraka and Blue Ark will perform at Sistas' Place in Brooklyn at 456 Nostrand Ave.
There are two sets at 9 and 10:30 p.m. Tickets are $50 in advance. This is a special dinner and jazz show fundraiser in support of "Millions March in Harlem" on August 13 to stop the war against African people. For reservations, call (718) 398-1766.
During the slow demise of big bands throughout the United States, people stopped dancing to jazz. Some said it was due to bebop and its fast tempo being just too complicated. On Dizzy Gillespie's big band Southern college tour, students noted Gillespie's music was too fast. The trumpeter responded, "I don't know what they are talking about because I can dance my ass off to this music."
It turns out swing dancing and the big band sound can still lure dancers and jazz fans to Tian Restaurant at the Riverbank (145th Street at Riverbank State Park) every Thursday, where they work up a big sweat dancing to the swinging music of the Harlem Renaissance Orchestra (HRO).
Clyde Wilder, a weekly regular who also runs a "swing dance class" at 345 Lenox Ave., noted, "You can't beat the Harlem Renaissance Orchestra." The orchestra, under the direction of Ron Allen, has been performing at Tian since March. It seems their following of lindy-hoppers and swingers are loyal and come ready to dance whether they are playing in the Village or Harlem.
Every Thursday, Tian is packed; and on the dance floor (the dining tables are rearranged), everyone shows off their steps and techniques. The dancers include some who are just having fun, some who practice and great dancers like noted Harlem resident Lana Turner, Tommy Tucker, Malcolm Prince and Sylvan Charles. Charles is all of 80 but dances like a 25-year-old.
He stated, "I love jazz, and being able to swing to this big band is great."
There is nothing like the sound of a big band. They energize listeners. Last week, the 18-piece HRO pulled off such swingers as "Shiny Stockings," "Killer Joe" and "Jumpin' at the Woodside." Jann Parker, the orchestra's vocalist, is a talented jazz singer who knows how to interpret a song, as she did with the standard "Teach Me Tonight."