Reggae superstar Shaggy drops new 'Summer' album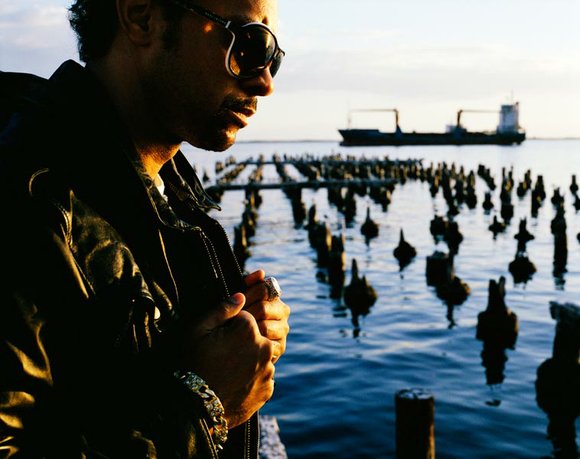 Shaggy is one name that is recognized globally. It is a name that is associated with reggae, superstar status, multi-platinum records, a Grammy Award and humanitarian efforts.
And now for 2011, let's add the catchy tourism bite "Summer in Kingston." This is the title of Shaggy's new album, which dropped on July 19. Everyone knows that summer in Kingston is hot. Really HOT! Well, we got a sample of what to expect when we got a taste of "Sugarcane," the lead track on the album. And guess what? The up-tempo reggae-dancehall-pop tune is naturally sweet-just like sugarcane. Yet, it also has a fiery tang to it. Yeah, mon. With its wicked double entendre, the summer heat is on!
With its easy-to-remember hook, which is emphasized over and over again as it drives into your head, "Sugarcane" will definitely turn on the intended young, cross-over, international commercial market, and is predicted to be the summer song of 2011.
"Sugarcane" has been in the Top 10 on the iTunes reggae chart for weeks (along with Shaggy's smash hits "It Wasn't Me" and "Angel," both of which are mainstays on the chart). Who knows? This song might even help to generate some new interest in revolutionizing the Caribbean sugarcane industry as an eco-friendly one that, for example, produces sugarcane waste paper products. Regardless with Shaggy's "Sugarcane" available at all digital retailers for $2.99 for a limited time, it's sure to be commercially viable product.
Other tracks on the "Summer in Kingston" CD include the reggae-dancehall-style track "Fired Up (F**k the Rece$ion)" and collaborations with reggae's rising stars, including Agent Sasco (formerly Assassin) on "Feeling Alive" and Tarrus Riley on "Just Another Girl." On "Soldier's Story," Shaggy shares his personal journey as a young marine in Iraq.
His unique experience is expressed through lyrics that convey a myriad of emotions, including terror, loss and loneliness as Shaggy vividly brings us into the personal world of war that he endured.
"Summer in Kingston" also includes the tracks "To the World," a song dedicated to the Jamaican athlete Usain Bolt, the fastest man in the world. Composed for the 2012 Olympics, "To the World" is a collaboration by Shaggy and fellow Jamaicans Maxi Priest and Christopher Martin that pays tribute to Bolt, the three-time Olympic gold medalist, for his commanding feats, which will bring him to the 2012 Olympic Games in London.
"To the World" will also shine the spotlight on Jamaican tourism at the 2012 Jamaican Village, which will showcase Jamaican cuisine, culture and entertainment during the 10-day Olympic celebration.
Subsequent to quality time spent in his homeland of Jamaica, rejuvenating his popularity with his core reggae market, Shaggy will be back in the mainstream globally. An extensive public relations campaign has been planned with TV, radio and online appearances. Last Friday (July 15), he appeared on "The Tonight Show with Jay Leno" on NBC. Then, on July 26, he will perform on "Lopez Tonight," which airs at midnight EST on TBS.