Charlie Wilson and Eric Benet head to in Brooklyn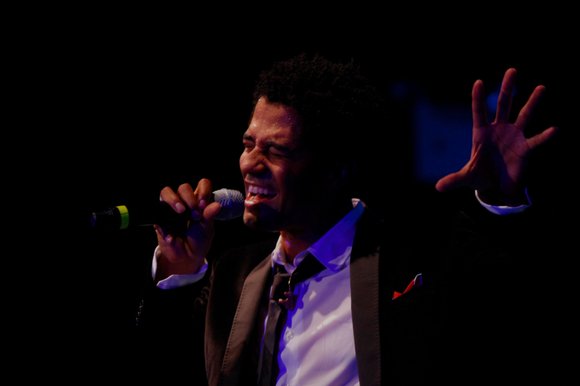 The place to be on Monday, July 25 is at the MLK Concert Series at Wingate Field in beautiful Brooklyn.
Done and dusted, Eric Benet's rep as a singer is solid. There has been some drama (he's the former husband of actress Halle Berry), but undisputed are his vocal abilities. He took a lot of slack from the much-publicized breakdown of his marriage, but the release of his latest album and a recent, vainglorious performance at Manhattan's Highland Ballroom solidified the opinion that he is indeed one of R&B's finest singers.
Play around and don't show up at Wingate on Monday night if you want, but you'll be kicking yourself all the way home a day later. Trust. Benet is a Grammy nominee with hits like: "You're the Only One," "Chocolate Legs" "Spend My Life with You" "True to Myself" and "Georgy Porgy."
His latest album, "Lost in Time," is a tribute to old soul and original R&B. There are shades of the Stylistics and the O'Jays that run throughout this album as if to confirm, Benet told the AmNews that the "best era for soul music was the '70s. There are certain artists that I like now, like Ne-Yo," he said, but pretty much "originality, creativity and spontaneity has been dying."
"Lost in Time" features duets with Faith Evans, Chrisette Michele, Ledisi and the O'Jays' Eddie Levert.
"I want people to remember what music is and what it can feel like. To do that, I knew the record had to be all about the musician and the actual song," said the multiple-Grammy nominee. "The desire to do that took me all the way back to that time-around 1972 through 1976-and like a lot of others, my development as an artist is a direct result of being immersed in that era."
Thus Benet went back to his hometown of Milwaukee, Wis., and recorded with local musicians, including the Milwaukee Symphony's string section. "I like loops and drum machines as much as the next person, but when it comes to something that resonates in your soul, you have to have something constructed with live musicians."
You can't mess with the beautiful "Sometimes I Cry." It establishes Benet once again as a "singer's singer." He pulls out all the emotion possible and rides those high notes, and wraps them up in a falsetto with a manly energy that leaves the object of his song in no doubt about how he is feeling.
Benet took the compliment and responded, "I just want to put all of myself into my art. That's what it is for me."
He noted, "'Sometimes I Cry' is about how you've completely moved on, but still there's still some melancholy about the breakup. Maybe you're even dating somebody, but sometimes, when you're alone, you cry and you're sad about what could have been."
Love is also the message on "Always a Reason," one of the first songs written for the album. "I had this concept and the feeling, but I also wanted to approach it lyrically authentic. When you go back to the '70s, there's an element of almost juvenile corn. Like, 'I love you so, I'll never let you go.' So I wanted it to resonate emotionally, but be very much of that era in order to be classic.