NFL removing the locks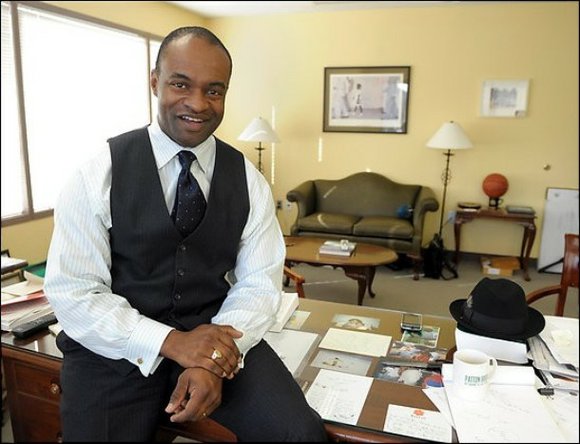 No apologies necessary and no beating a dead horse over past issues needed-the NFL lockout is seemingly at an end.
NFL fans and some media decried the lockout as if it were a public genocide. Sure, the idea of two sides arguing over how to split a $9 billion pot sounds crazy. It's especially a head scratcher when you consider the fact that it was billionaires versus millionaires. But in the end, no games will be lost, training camp will start on time and the league opener between New Orleans and Green Bay, set for Thursday, Sept. 8 will go off without a hitch.
However, does the league or players owe the fans anything? Should NFL commissioner Roger Goodell or players association boss DeMaurice Smith issue a public apology? The answer to both questions is no. As public as the negotiations got, if no games are lost, what's the point of an apology?
All the fans want to see is their favorite team playing every Sunday. Barring some unforeseen circumstance, the fans will get their wish. Unlike the NBA, the NFL didn't lay off 114 of its employees or shut down any of its offices.
The Giants announced they will not hold their training camp at the University at Albany, while the Jets made a similar decision to move their camp from SUNY Cortland to their Florham Park facility. While those moves are sure to have a negative impact on the economies in those areas, it's not the end of the world. And both teams have stated they will return next season.
Obviously, there are some players who will hold some disdain towards the owners and Goodell. Pittsburgh Steelers linebacker James Harrison called the commissioner a "crook" and a "devil" during an interview with Men's Journal. But do you think Harrison will get booed by fans at Pittsburgh's home opener? As long as he continues to be a producer on the field, there's no chance he'll feel the wrath of the fans. What lockout?