The 'Queen of Soul' takes control with new album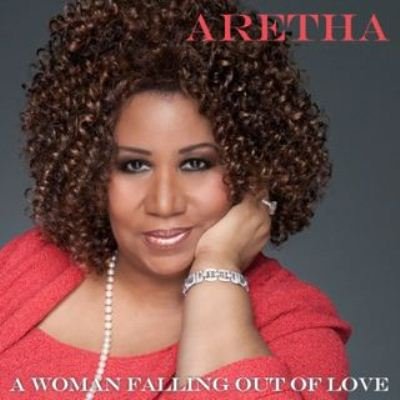 She's back and it's on her own terms.
Aretha Franklin has reemerged with a new album, "A Woman Falling Out of Love," and is ready to show the world once again why she is "the Queen." But for a woman of Franklin's status, she's always remained down to earth, and that continued to ring true when she spoke with the AmNews to discuss her new album, the future of her new label, her take on the state of contemporary R&B and her plans to learn several new languages.
Her new single, "How Long I've Been Waiting," is a lilting ballad carried by Franklin's voice, which evokes the emotional longing needed to sell the listener on the experience. It's also a song that Franklin wrote and produced herself. "A Woman Falling Out of Love" (which went on sale exclusively at Wal-Mart last week) was released on her own label (Aretha's Records) and is meant for a grown-up audience.
With a lack of desire to kowtow to any major label suggestions, was it important for Franklin to go her own way?
"Yes, because it can make all of the difference in something and whether the record becomes a hit or not," said Franklin. "It's like too many spoons in the soup. And one spoon would be the best at this point; I'll take the responsibility. It's important for African-Americans particularly and for anyone who's in the business to try and maintain as much control as you can with your project. That way the people hopefully get 100 percent of you. Not 40 percent of you and 30 percent of somebody else."
With Franklin at the helm of her own album, controlling who she works with, production, etc., did her thought process change when it came to making the music? Not so, according to her.
"My thought process was just to make the best record I could," said Franklin, "the hottest song and the best material I can find." She said that she already knew some of the writers she worked with on the new album and others came to her with material. "Just finding the best material I could find...and write some of it myself," she said.
One song on the album features the legendary Ron Isley of the Isley Brothers covering "The Way We Were" from the 1973 Barbara Streisand movie of the same name. Franklin discussed how the collaboration came about. "Ron is a friend of mine, and I called and asked him if he would duet with me; he said he would love to. He flew to Detroit, did it and he flew out the next day," she said, laughing.
It's common in most interviews with musicians to ask what artists they were listening to while writing their own album. With Aretha, you know the answer will be slightly different from anyone else.
"I write from my own experiences," stated Franklin, "don't like to follow. When you're following, you're not really doing your thing."