GoGAB's Tweensville: Switching on literacy with 'Zora and Me'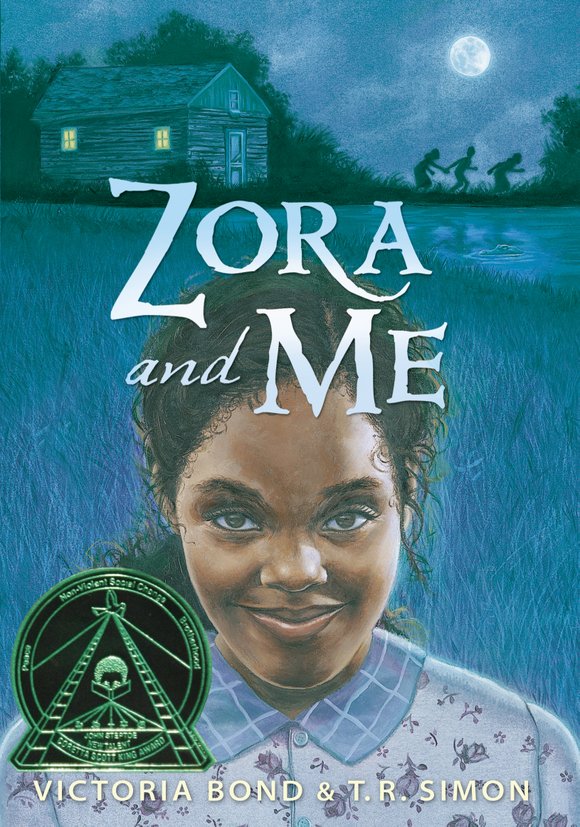 Hey tweens, what's up? Wel- come back to GoGAB's Tweens- ville. This week, we're off on another exciting adventure- we're going down South to a very vibrant setting. There, we'll meet some very interest- ing characters in a fictional, coming-of-age story centered around the real-life African- American author Zora Neal Hurston.
We will find ourselves caught up in a very suspenseful plot and pay attention to some very rich dialogue by the characters as we try to figure out the baf- fling mystery in the fantastic title, "Zora and Me," by Victoria Bond and T.R. Simon.
But first, let's find out about the person who inspired the authors to write this totally engaging book.
BIOGRAPHY: ZORA NEAL HURSTON
Hurston was a great author who was born in 1891 in No- tasulga, Ala. The authors of "Zora and Me" do a great job of providing us with background information about Hurston. (You can also do your own Google search to learn more.)
ZORA'S EARLY LIfE
We learn that Hurston, the fifth child of John and Lucy Hurston, had seven siblings in all. Her dad was formerly enslaved (not free); however, after he gained his freedom, he became a preacher and even- tually the mayor of Eatonville, Fla. Hurston's mom was a schoolteacher.
She was very close to her mother because they had simi- lar characteristics. For exam- ple, both of them loved to read, and they were women with very strong opinions. However, when Hurston was 13, her mom died and her father remarried. Unfortunately, Hurston and her dad's new wife did not get along. Consequently, after one awful disagreement, the teen- ager went out on her own.
Hurston struggled in vari- ous jobs to support herself while attempting to finish high school. One of her jobs was working as a maid for a singer in a theater group that traveled from place to place. Hurston loved to see the per- formances and realized that she also loved to perform.
ZORA IN HER 20S
By 1917, Hurston had relo- cated to Baltimore. Although she was 26 years old, she still did not have a high school di-
ploma. Determined to get one, she pretended to be 16 and returned to school. Upon com- pleting high school, she con- tinued her education at How- ard University in Washington, D.C., and then in New York at Barnard College, where she was the only Black student.
THE HARLEm RENAISSANcE ANd BOOkS PUBLISHEd BY ZORA NEALE HURSTON
After moving to New York City in the 1920s, Hurston's work as a writer began to get noticed. Soon she was acknowl- edged as one of the movers and shakers of the Harlem Renais- sance, alongside such great fig- ures as the poet/writer Langs- ton Hughes and the singer/ actress Ethel Waters.
Several of Hurston's books were published during this period, including "The Gilded Six-Bits," "Jonah's Gourd Vine" and her most popular novel, "Their Eyes Were Watching God," which was made into a TV movie starring Halle Berry.