GoGAB's Tweensville: Switching on literacy with 'Zora and Me'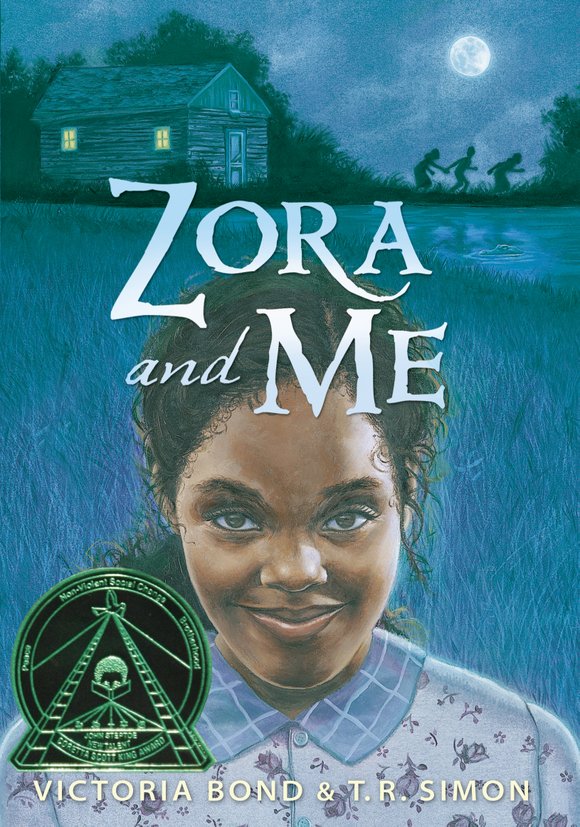 Hurston died in 1960 at the age of 69.
WELcOmE TO EATONvILLE, fLORIdA-THE SETTING
The setting for "Zora and Me" is Eatonville, Fla. We learn from the authors that Eatonville was "the first incorporated all-Black township in the United States." Twenty-seven African-Ameri- can men established the town shortly after the Emancipation Proclamation.
Eatonville was home for Zora from the time she was a toddler. We learn that this progressive setting gave Zora the opportunity to sharpen her mind and allow her imagina- tion to soar.
THE GOGAB TWEENSvILLE "SWITcHING ON LITERAcY" EXPERIENcE
The GoGAB Tweensville "Switching on Literacy" ex- perience is a home initiative designed to encourage all of you out there in Tweensville to read. Included in this pro- gram are the seven principles of Kwanzaa.
THE SEvEN PRINcIPLES Of kWANZAA
One of the exciting features of the "Switching on Literacy" experience is that our selected titles will reflect some of the principles of Kwanzaa. These principles will help us to learn many important lessons about ourselves, one another, our fam- ilies, friends and community.
The seven principles of Kwanzaa, with the Swahili
(an African language) word and the English translation, are: Umoja (unity), Kujicha- gulia (self-determination), Ujima (cooperative work and responsibility), Ujamaa (coop- erative economics), Nia (pur- pose), Kuumba (creativity) and Imani (faith).
So here we go, GoGAB Tweens-are you ready? Well then, let's turn off the gadgets. Now let's grab a book because it's time to "Go Get a Book in Your Hand!" Let's read, read, READ!
TWEENS fIcTION TITLE: "ZORA ANd mE"
Kwanzaa Focus: All the Principles The Coretta Scott King
Award-winning title, "Zora and Me" (Candlewick Press, 2010), is an exciting rite of passage ti- tle with a baffling mystery that revolves around race, ethnicity and gender issues. It is also an engaging story about friend- ship, family and community.
Hurston was a gifted sto- ryteller and Bond and Simon, the authors, cleverly use this strong point as one of the char- acteristics of their main char- acter, Zora. She stays true to form in holding us captive with the multilayered stories that unfold through her best friend, Carrie. In her role of narra- tor, Carrie's voice is fresh, in- sightful, curious and innocent. Her voice resonates strongly through a barrel of intriguing twists and turns. Through Car- rie's eyes we see the beautiful world of community as well as the ugly realm of racism and hatred as the characters and the town of Eatonville come to
life. The characters are rich,
well-rounded and interesting. The main characters-Zora, Carrie and Teddy-are irre- sistible. They are fourth grad- ers with unique characteristics and talent. We love Teddy's sensitivity, his love for the en- vironment and for the varying creatures on the land. We ap- preciate the fact that Teddy, the first in his family to attend school, is doing well, as is Car- rie. Zora serves as an inspira- tion for both of them because she excels as a student and is at the top of her class.