Revival of faith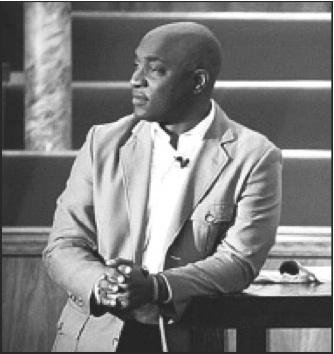 First Corinthian also attracts many tourists who come to Harlem in search of the Black religious experience. Tourists from around the world frequent the church on Sunday, coming from places like Japan, France, the United Kingdom and Australia. Taking his message around the globe, sermons from services are available on the church's website.
"One of the problems that we are running into with the tourists is that they want to stay and they end up missing their tour buses," he said. "I don't see labels when I preach, I see people."
As with many churches, First Corinthian participates in a wide range of community services, urging members to do outreach. With over 28 ministries, the church offers services ranging from health and business to education and youth services. First Corinthian is best known around the neighborhood for its food pantry, which feeds up to 600 people on a weekly basis. The church also holds a quarterly clothing drive.
"I think that one of the issues for pastors is, traditionally, we are very territorial," Walrond said. "None of the people who join the church are 'my members.' These are God's children. They are not ours. They don't belong to us."
This spring, in addition to its Sunday services, First Corinthian is adding a church service on Friday nights from 6 to 8 p.m. in order to give churchgoers a religious start to the weekend.