Working with children is Kobla Moats's passion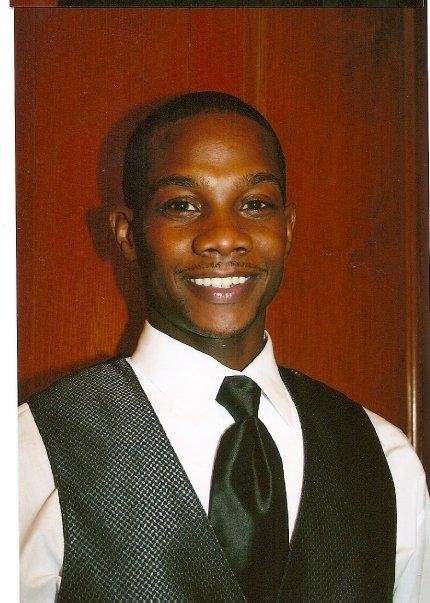 Working with young people is something that comes naturally to the Bedford-Stuyvesant-born and bred Police Athletic League (PAL) Center Director Kobla Moats. Moats, who is the director of PAL's flagship Harlem Center located at 441 Manhattan Ave. at the corner of 119th Street, has been working with youth since he was a teenager.
"I first got involved with working with young people at the age of 14. I was an SYEP assistant counselor at a summer day camp called Project Concern, in the Flatbush section of Brooklyn, at Meyer Levin Junior High School," said Moats. "I learned that working with young people keeps you young and active. I enjoyed doing it. I was able to be a mentor to some of the young people--I told them about having already traveled to Egypt through my grandmother.
"Working with young people is so important because it's the way I can contribute to the future and help produce positive citizens," explained Moats, who recently celebrated his first anniversary as director of the Harlem Center, a position he took in January, 2009, though all told Moats has worked for PAL for nine years.
PAL is a nonprofit organization that has specialized in after-school and summer camp programs for the past 97 years, and whose slogan is: "The best friend a kid could have."
Moats started with PAL as a group leader, quickly becoming a senior recreation leader, counselor/coordinator and ultimately a program coordinator. Within six years, Moats had risen to the post of center director at the Wynn Center in Bedford-Stuyvesant, Brooklyn, the program at which he had first started working. He was that center's director for three years until he received the high honor of being named center director for one of the agency's flagship sites, the Harlem Center.
Moats now supervises 20 staff members at the center, which offers after-school, evening and Saturday programming along with summer day camps.
Mondays-Fridays, from 11 a.m. to 1 p.m. the center runs a lunchtime program called PAL Pep, providing physical fitness activities for kindergarteners through eighth graders from P.S./I.S. 180, a school located across the street. Services are provided both as some children come to the center and some PAL staff go to the school.
When it comes to his directorship, Moats approaches the job in a certain way. "I approach it as the leader of the ship--with that you need to know how to communicate with multiple types of people, delegate tasks and be organized in your work," he said. "We have two mottos that we live by at our site: 'We don't make excuses, we find a way' and 'Be flexible like water.' With those two, hopefully you can conquer whatever obstacles are ahead of you."
Moats, who holds a Bachelors of Arts in mass media and mass communications specializing in radio, television and film from Clark Atlanta University, stresses the importance of education. He explained that this focus came from his upbringing; he was raised by his mother, Delores Moats, who was a fourth grade schoolteacher for 30 years, and by his grandmother, Avis Moats. He said that these two ladies taught him the importance of honesty, providing service to others and perseverance, life lessons that he tries to impart on Harlem Center youth.
When children are part of the Harlem Center, Moats explained, "I want them to feel empowered--like we are here to service them with just about anything they need. To feel like we are holistically serving them. These participants are an extension of the family that we try to cultivate among our staff and the community. We try to make it as much of a family atmosphere as possible so that we can give them service and gain their trust to service them holistically."
In addition to his youth participants, Moats has two sons that he is also raising with strong values: 15-year-old Jahsad and 21-month-old Kaleem.