Kappa Omicron donates 520 cases of food to six food pantries
5/27/2011, 12:10 p.m.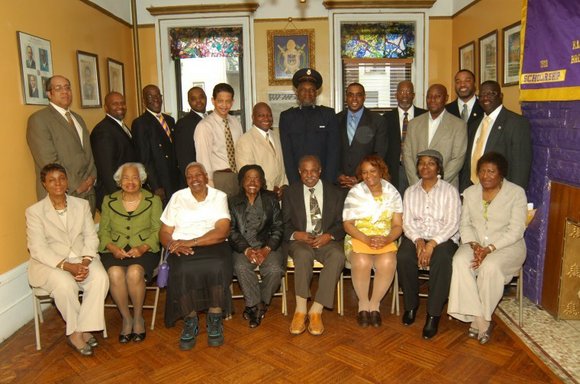 The Kappa Omicron chapter of the Omega Psi Phi fraternity recently awarded six food pantries across the five boroughs of New York City., with 520 cases of food. This is the third consecutive year the Kappa Omicron chapter, chartered in 1948, has conducted its Food Pantry Project to feed the home- less, sheltered families and veterans.
Kappa Omicron organized the Five Boroughs Food Pantry Committee in 2009, and has since then donated 15,000 canned food items and 1,560 cases of food around the city. Committee Co-Chairs Thomas Wallace and Ray- mond Haskins started this year's food drive in January and ended it in April, with the help of committee members Lennitt Bligen Sr., Charles Johnson, Percy Lambert and Orlando Columbus. Brothers and friends of Kappa Omicron collected over $5,000 to purchase 6,000 packages of meat, evaporated milk, cooking oil, rice, canned fruit, canned vegetables and cereal. In the three years that the project has been in existence, over $16,000 has been donated by Kappa Omicron chapter and friends of Omega Psi Phi Fraternity.