Manhattan: Island of many hills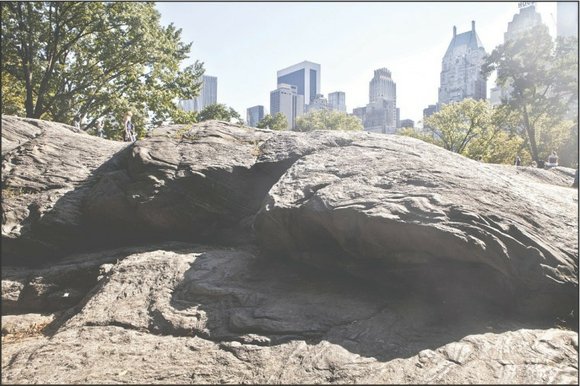 It was 85 years later on Sept. 12, 1609, that Henry Hudson found his way to the island while working for the Dutch East India Company, traveling up what would later be known as the Hudson River. Hudson, on his ship the Half Moon, was also looking for a faster way to the Orient, inadvertently stumbling upon the rich little island.
The Dutch saw the commercial value in the island, with its abundance of animals like beaver and mink, whose skins were valuable. They brokered the famous "purchase" of the island for 60 guilders, about $24. The natives most likely did not understand that they were selling anything. Though trade arrangements were commonly made, land was for all people and not up for sale, but with that "sale," Manhattan was now the property of the Dutch.
ACTIVITIES
Look it up: Use the Internet, a map, globe or other reference source to learn more about the geography of Manhattan. Using a map or globe, locate and identify the waterways around Manhattan. Identify other landmasses around the island. Manhattan is an island, meaning that it is surrounded by water on all sides. Using a map or globe, identify other landmasses that are islands.
Talk about it: What do you think life on Manhattan might have been like when the island was unspoiled and used mostly for fishing and hunting? Plan a trip to Central Park to check out Umpire Rock for your self. It's located between Heckscher Playground and Heckscher Ballfields.
Write it down: Trade was the way to get things during the early days in Manhattan. Make a list of things you would trade and what you would hope to get if you lived on Manhattan Island during its early days. How is trade still an important way to do business today?
This Week in Black History, Oct. 31-Nov. 7

Inventor W. F. Burr patents his railway-switching device on Oct. 31, 1899.
South Africans vote in their first-ever all-race elections for local government officials on Nov. 1, 1995, officially ending the apartheid system.
On Nov. 4, 1992, Carol Mosley Braun became the first Black woman elected to the U.S. Senate.
On Nov. 5, 1974, Shirley Chisholm became the first Black woman elected to the U.S. Congress.
On Nov. 6, 1990, Sharon Pratt Dixon became the first woman elected as mayor of Washington, D.C.