Opening our homes and hearts to our homeless youth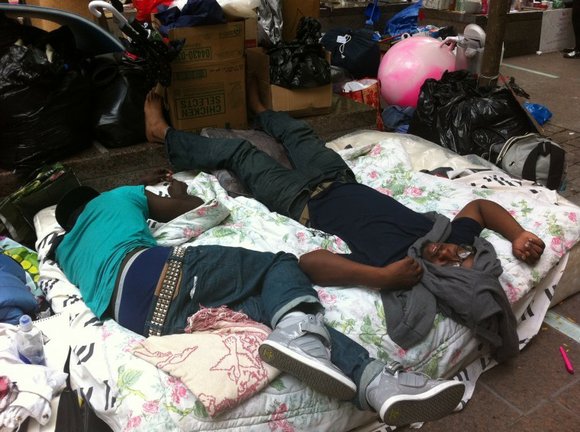 According to a 2010 study from the New York City Commission on LGBTQ Runaway and Homeless Youth, "Most of the New York's homeless youth were born here and share many of the key characteristics of homeless youth in other places. One distinctive feature in New York City is the high representation of Black and Latino homeless youth." Caribbean and African youth are included in these numbers.
The Department of Youth and Community Services' study on youth in crisis shelters found that 58 percent of the youth identified as Black and 24 percent identified as Hispanic. More than 40 percent of the estimated 3,800 to 4,000 are believed to be and/or identify themselves as gay, lesbian, bisexual, transgender or questioning,. These youth are disproportionately represented among runaway and homeless youth in New York City. They are more vulnerable than their counterparts due to factors such as community stigmatization and family rejection resulting in higher rates of attempted suicide and risky and harmful behavior.
An array of services are available: drop-in centers, long-term and transitional housing, health and dental care, mental health services, clothing, meals and counseling services. The problem is that these services do not reach all. Funding from the city and state combined only provides for fewer than 200 beds for all homeless youth.
Service providers exist with the constant fear of losing much-needed funds to support their services. Under the current budget of Gov. Andrew Cuomo, they will see their funding reduced by significant amounts. According to Carl Siciliano, director of the Ali Forney Center, an organization dedicated to homeless LGBT youth, "We understand that the current economic climate presents New York with tough choices, but balancing the budget on the backs of New York's most vulnerable citizens is an unfair and inadequate response to a growing crisis faced by our youth."
These youth belong to all of us. They are our responsibility. Those who are left behind reflect on our collective humanity. The growth and strength of the Black community depends upon the well-being of each one of us. It is time for all parents to accept their children, for all community members to get involved and for all bystanders to speak up in the midst of injustice. The time is now.
Join LGBT Faith Leaders of African Descent and other inspiring leaders at the Clergy Breakfast and Briefing on Tuesday, Nov. 8, 9-11 a.m., 57 Bethune St. This interfaith gathering of clergy will introduce you to the real lives and real stories of homeless youth and their advocates. We will equip you and your community to learn more and to take action.
Dr. Wilhelmina Perry has over 20 years of experience in teaching, educational administration and curriculum development. She is currently the convener of the LGBT Faith Leaders of African Descent, which supports pro-LGBT leaders and congregations in Harlem and around New York City.