'Puberty Rites' in its last week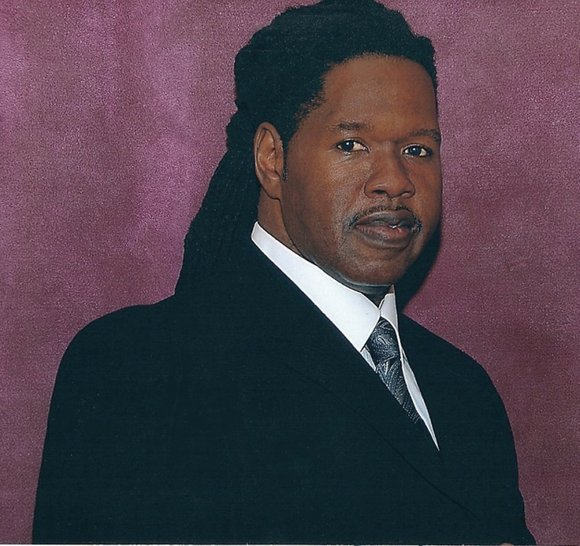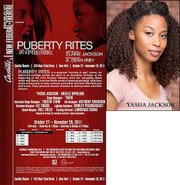 JAMES ROSEBUD'S "DEVINE DELIGHTS" EVENT WAS A HUGE SUCCESS: Kings and presidents have dined on his scrumptious delights. As a critically acclaimed chef, he has prepared unforgettable meals from Paris to New Orleans and finally in New York, where James Rosebud created J. Rose Catering. This New York chef, by way of St. Petersburg, Fla., commands rave reviews wherever his food is served, and Saturday, Nov. 7 was no exception.
The city's elite came out to celebrate a newly launched partnership between J. Rosebud Catering and the Harlem Commonwealth Council Inc. (HCC). Saturday was an elegant night and the room was filled with such luminaries as Tony Award-winning choreographer George Faison, such notables as Harlem State Office Building chief Willie Walker and Harlem Opera Theater Board Secretary Carol Brown.
Delicious designer drinks like the Harlem-Tini and addictive fish hors d'oeuvres kicked off the evening during the 7 to 8 p.m. cocktail hour in the festive HCC lobby. As soon as the polite and articulate waitstaff opened the dining room doors, guests gasped at its stellar decor. There were tastefully placed candles, mirrors and black-feathered centerpieces; the scene was reminiscent of a 1930s French brasserie.
While the handpicked group of invited guests finished their main courses, you could hear a pin drop. Dr. Joseph L. Tait, president and CEO of HCC, took that opportunity to explain the multifaceted agenda of the benevolent organization. He explained that HCC secures medical scholarships for needy students as well as assists fledgling Harlem businesses get their start through private donations. Tait went on to announce that HCC would be renting conference room space as well as the beautiful banquet room everyone was seated in on a per event basis.
After finishing their tasty dinners, which included baked chicken, broiled filet, fresh string beans and pasta along with Rosebud's specialty, candied carrots, everyone indulged in a gang of awesomely rich desserts then danced through the night.
For more information, call (212) 749-0900. To contact the banquet room, call (212) 690-1361.
IN ITS LAST WEEK, WOODIE KING'S HIT PLAY "PUBERTY RITES" IS A MUST-SEE: Woodie King Jr.'s New Federal Theatre's hit play "Puberty Rites," written by gifted playwright Elaine Jackson and directed by A. Dean Irby, ends its great run on Nov. 20 at the popular Castillo Theatre, located at 543 W. 42nd St. in New York City. General admission is $25. For tickets, call the Castillo box office at (212) 941-1234 or visit www.castillo.org.
Starring Yasha Jackson and Arielle Uppaluri, "Puberty Rites" is a poignant coming-of-age drama. An elemental heritage bonds two girls to an American heritage at the beginning of the 21st century. Keesha, from her struggling Black world, and Vesna, from her white world of physical privilege, both face emotional poverty as they confront each other and their inherited past and future. Their personal secrets threaten to destroy them and their dreams.
Keesha Black (Jackson) is a thin, wiry, slightly hyper, confrontational 17-year-old. Brilliantly knowledgeable, she speaks fluent "'hood speak" intermingled with precise King's English. She has complete command of both languages and looks younger than her 17 years.