'Puberty Rites' in its last week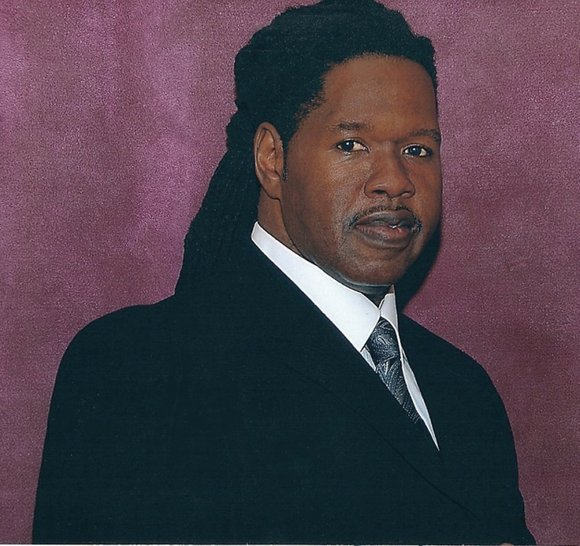 Vesna White (Uppaluri), 18, is a tall, blond, fierce third-generation ethnic Albanian. Although rich, an extremely dysfunctional family life has left her disdainful of her wealthy heritage and devoid of any personal security.
Make sure you, your family and friends go see and enjoy the sensational New Federal Theatre-produced "Puberty Rites" at the Castillo Theatre.
"THE DEVIL AND ELIJAH MUHAMMAD" WAS TRULY A FANTASTIC H.A.D.L.E.Y. PLAYERS PRODUCTION: Gertrude Jeannette and the H.A.D.L.E.Y. Players' production of Yusef Salaam's dynamic mystery drama, "The Devil and Elijah Muhammad," directed by Ward Nixon, closed as scheduled on Sunday, Nov. 6. This show was powerful. It's one of the best productions I have seen in a very long time. This play was informative, inspiring, entertaining and educational. The writing, directing and acting were all superb.
At the end of the show, the cast-Albert Eggleston, Ivan Goris, Ralph McCain, Tomike Ogugua, Jared Reinmuth, Valarie Tekosky, Joan Valentina and Cooki Winborn-received a well-deserved ovation. Kudos to June Terry (costumer), Derrick Minter (light and sound technician) and Joyce Pena (stage manager). Noted actress and writer Ruby Dee was in attendance and thoroughly enjoyed herself.
The remainder of the H.A.D.L.E.Y. Players' 2011/2012 season will include "Arye" by Louise Mike, playing from Feb. 28 through March 11. Gertrude Jeannette's "This Way Forward" will play from May 22 through June 3. All shows will take place at the Harlem School of the Arts Theatre, 647 St. Nicholas Ave. at 142nd Street. The performance schedule is Tuesday through Sunday for two consecutive weeks (12 performances in total), Tuesday through Saturday at 7:30 p.m. and Sunday at 2:30 p.m.
For reservations, further information or to make a donation, please call (646) 323-0223. The H.A.D.L.E.Y. Players thank you for your continued support.
Wishing you and yours a wonderful week ahead.