Imhotep's Guide to Black events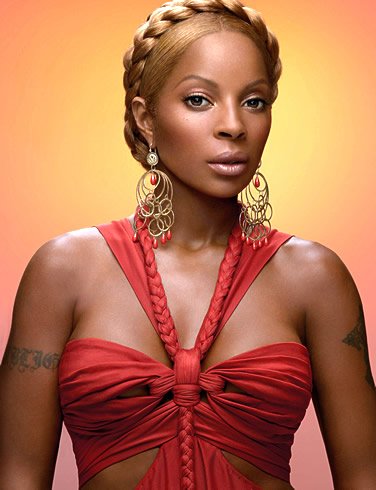 Community
Occupy Brooklyn is teaming up with community groups from across Brooklyn for a weekend of rallies, teach-ins, direct actions and arts events Sat., Nov. 12 and Sun., Nov. 13, 10 a.m. to 9 p.m. at Brooklyn Borough Hall and the Korean War Veterans Plaza at Cadman Plaza West/East between Tillary and Johnson streets.
CEMOTAP (The Committee to Eliminate Media Offensive to African People) will be hosting a forum entitled an "Update on 'Like It Is' and Gil Noble," Sat., Nov. 12 at 2 p.m. at the CEMOTAP Center located at 135-05 Rockaway Blvd. in South Ozone Park, Queens. Dr. James McIntosh, CEMOTAP co-chair, will present an overview of what has taken place at WABC TV since the recent health-related retirement of Gil Noble and what must take place in the future. Also speaking will be activist Larry Hamm, of the People's Organization for Progress; Broadcaster Bernard White, of Take Back WBAI; Viola Plummer, of the December 12th Movement; City Councilman Charles Barron; and Noble's daughter, Lisa Noble, who will give an update on her father's condition. For more information, contact Betty Dopson at (718) 322-8454 or James McIntosh at (347) 907-0629.
Nana Camille Yarbrough of Ancestor House will present a special lecture by Dr. Runoko Rashidi, historian, research specialist, writer, public lecturer and world traveler on Sun., Nov. 13 at 1 p.m. Participate in a question and answer period after the lecture; it's a family affair, all ages are welcome. At the Langston Hughes auditorium of the Schomberg Center for Research in Black Culture, 515 Malcolm X Blvd. For more information, call (212) 252-3152 or email camilleyarbrough@gmail.com.
Congressman Charles Rangel will host the Rangel Career Fair Nov. 14 in the Great Hall of Shepard Hall of the City College of New York, West 138th Street and Convent Avenue, 10 a.m. to 4 p.m. No admittance after 3:15. The dair will provide networking opportunities for job seekers and connect them to employers who are ready to hire. At the fair will be representatives from over 60 organizations, including Microsoft, Walmart, MTA, CBS, New York Life Insurance, New York State Police, Hertz, Delta Airlines, Estee Lauder, JP Morgan Chase, AMC, Autozone and the Peace Corps. Business attire required, no backpacks or large bags are permitted. Please bring multiple copies of an updated resume. For more information, visit www.facebook.com/cbcRangel or call Rangel's district office at (212) 663-3900.
The Ausar Auset Society presents "Kamitfest 2011," a celebration of Kamitic (ancient African) culture, Sat., Nov. 19 from noon to 9 p.m., and Sun., Nov. 20 from noon to 7 p.m. at 626 Flatbush Ave. in Brooklyn. Activities for the whole family include workshops, spiritual readings, entertainment and vegan -and admission is free! For more information, call (718) 469-3199,visit www.taui.biz or www.facebook.com/KamitFestNYC or email nvm@nilevalley.com.
Hear Imhotep Gary Byrd on 107.5 WBLS-FM daily with "Imhotep's On-Air Guide to Black Events" and "Express Yourself," Sunday evenings from 6 to 8 p.m., and on WLIB-AM with "The GBE Mind Flight," Sunday evenings from 7 p.m. to midnight (simulcast on WLIB-AM/WBLS-FM from 7-8 p.m.). The full show can be heard on HD radio at WBLS-HD2. IGB is also heard on WBAI-FM 99.5 with the GBE 2.0 "Global Black Experience" and "Global Beat Experience," Saturdays from 5 to 7 p.m. We are archived online with both shows at www.wbai.org. To reach us about your event, email gbemail2@yahoo.com, find Imhotep Gary Byrd on Facebook or follow us on Twitter at GBELIFE.