Occupy Wall Street protestors clash with police today
11/21/2011, 3:44 p.m.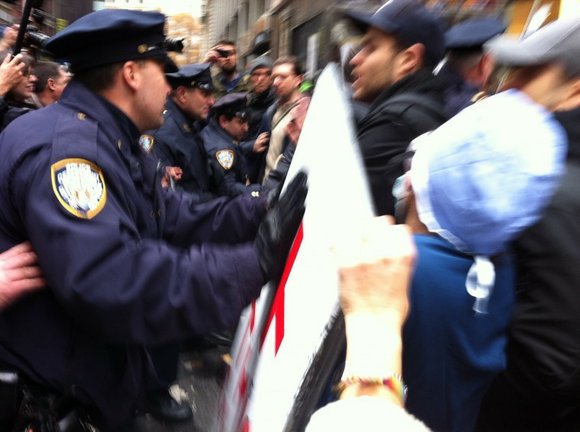 Occupy Wall Street protestors rallied in the hundreds this morning with the goal to shut down wall street. Todays "day of action" includes a lunchtime occupy the subway teach-in series that will travel from points in all 5 boroughs to Liberty Square (aka Zuccotti park) and then a mass rally led by unions across the Brooklyn Bridge.