Quebec City Delights and Inspires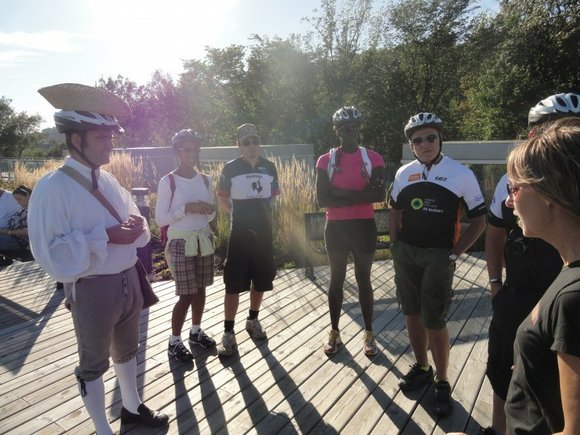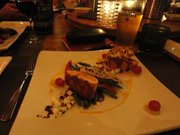 In our first adventure in Quebec City we learned that the city was founded in 1608 by Samuel de Champlain, and is widely recognized as the cradle of French civilization in North America. Located in the heart of the St. Lawrence Valley, the Quebec City region, which encompasses almost 3,500 square miles, is a close neighbor to the U.S.-just 381 miles from Boston, 524 miles from New York and 728 miles from Detroit.
Upon arriving mid-afternoon, I had a brief stop at the hotel to drop off my bags and change clothes. Then I was joined by Paule Bergeron from Quebec City Tourism, and Magalie Boutin-a vivacious Black Canadian who is also the Ministere du Tourisme (Minister of Tourism) for the entire Quebec Province-for a short walk to my first city encounter at Cyclo Services. Here, one of many popular bike shops that offer reasonable prices for bike rental and/or tours (which in addition to the guide here include a helmet and water bottle) for individuals, families or groups, I met the other journalists who arrived the day before for a flat urban cycling and historical tour through several areas of the city. Dressed in period costume as an early settler, our guide took us on an insightful, picturesque tour that provided us with a great overview of the many things to see and do here.
Among our stops was the Old Port District Place Royale, set along rue Saint-Paul. The district is chock-full of historic structures including Notre-Dame-des-Victoires Church, built in 1688 and today the oldest stone church in North America, and the Musee de la civilization (Museological Complex), one of the most visited museums in Canada, focusing on "cultural and educational activities and collection development and preservation," and designed to inspire and enlighten visitors about the city's history.
The district is also home to numerous quaint sidewalk cafes, fountains, overlooks, oodles of boutique shops and art galleries. For me, one of the most impressive entities here was the fresque des Quebecois (Quebecois is what the residents here call themselves), an enormous fresco adorning one wall of one of the towering buildings here that retraces and details four centuries of city history. Today the Old Port, which was one of the world's five largest ports in its early glory days, is now a popular cruise destination.
Our tour also included scenic Boulevard Champlain and promenade Samuel-De Champlain, brimming with abundant green spaces, that run parallel to the mighty St. Lawrence River. Along the way you can stop at various vistas and benches to view the river and town on the other side of the river, and the city high above on the other side of the Boulevard. One of those overlooks includes the Anse Brown cantilever bridge and historic interpretive center.
If you are game, a bike tour offers a more intimate experience with some of the wonderful people and places the city has to offer.
Hotel Pur
After the bike tour and before dinner was my first real opportunity to explore my accommodations, the ultra-modern Hotel Pur. Situated on rue de la Couronne in the downtown neighborhood of Saint-Roch, now called Nouvo Saint-Roch (New Saint-Roch) by the locals, the hotel is an apt complement to this bustling area that morphed from a working-class industrial zone with plants, factories and the like, into a chic enclave awash with stylish boutiques, "see and be seen" bars, and hip restaurants.