Tony James birthday a great time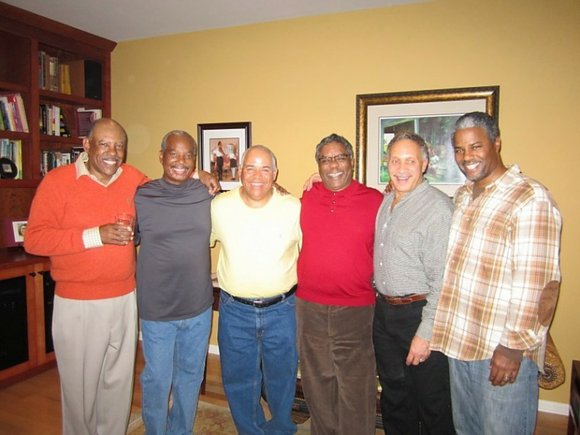 Roger, who was recently in a terrible car accident, is known for spicing up Harlem Week when he introduced the Bud Girls on behalf of Anheuser-Busch. Roger also produced the jazz concerts on the Hudson summer series at Riverbank State Park, which was definitely the thing to do and place to be for many, many summers. We wish them both a speedy recovery.
Happy birthday to appellate court judge Cheryl Chambers and Sandra Matthison. Happy 40th wedding anniversary to Cyril and Doloris Poindexter.
While you may have missed Frank Senior performing at Smalls Jazz Club, 183 W. 10th St., corner of 10th Street and Seventh Avenue, you can put on your headphones or turn up your speakers and tune in to the livestream and jazz archives at www.smalls jazz club.com. It's really a groovy site.
It's not too late to get your ticket for the sixth annual Women's Holiday Tea to be held Saturday, Dec. 3 at the Columbia University Faculty House, 116th Street and Morningside Drive.
The tea is held annually as a benefit to celebrate the accomplishments of the Brotherhood/Sister Sol (Bro/Sis). All proceeds benefit their holistic youth development programs, which provide essential resources and services to the Black and Latino youth of New York City. To purchase tickets or make a donation, go to www.brotherhood-sistersol.org or call (212) 283-7044.
The 118 St. Block Association is sponsoring a bus ride to Foxwoods Casino on Dec. 10. Tickets are $30 and include a $10 rebate, keno and $10 meal ticket. Buses will leave from 118th Street and Eighth Avenue at 7 a.m. sharp! A light breakfast will be served, movies will be shown and there will be a 50/50 raffle drawing on the bus. It's a fun way to kick off the holiday season-who knows, you might hit the jackpot. For more information, contact Cleveland Manley at (917) 543-5930.
Until next week...kisses.