Cuomo talking layoffs, but some say he isn't serious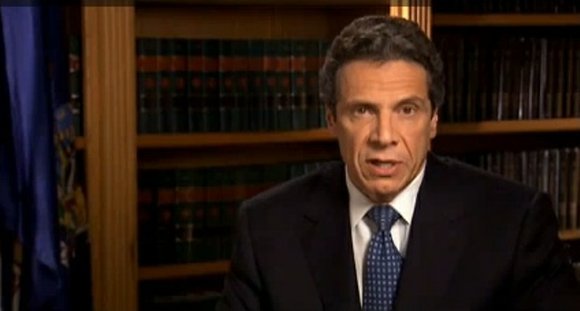 The Public Employee Federation (PEF) recently rejected a deal with New York Gov. Andrew Cuomo that would've frozen wages and cut benefits. In return, the governor said he would lay off 3,500 employees.
Needless to say, both sides are talking again.
On "The Capitol Pressroom" radio show last week, Cuomo said that he'd consider reallocating elements of the PEF contract if the cost to taxpayers remained the same. Cuomo, through a spokesman, had previously said the only way to avoid layoffs would be for union workers to ratify the tentative budget they rejected Tuesday. Layoffs are scheduled to begin in about 20 days.
"Nobody feels, this responsibility more than I do. 'Are you open to tweaks?' Of course, I'm open to tweaks," said Cuomo. "It's 3,500 people. It depends on how you define tweaks."
The PEF, in an online statement, said they are working hard to avoid Cuomo's wrath and keep folks working.
"PEF is currently in informal negotiations with the governor over the possibility of reaching a new tentative contract agreement," read their statement. "Our goal is to reach an agreement that will be ratified by the membership and avoid the layoffs scheduled for October 19. At this point, the situation is very fluid. We will have more information in the days ahead."
But while Cuomo seems to be playing hardball, especially in his statements to the media, his sometimes blustering proclamations may only be a game.
Jim Odato, of the Times Union in Albany, wrote that a person in Cuomo's camp revealed that the governor won't go through with the layoffs. "The person put it at an 80 percent chance of avoiding the dismissals," wrote Odato. "But Cuomo's people are concerned. For one, PEF's rejection of the same contract approved by the Civil Service Employees Association forced the governor's hand in a way that could complicate a second PEF vote on an amended deal."