Author, civil rights activist Derrick Bell dead at 80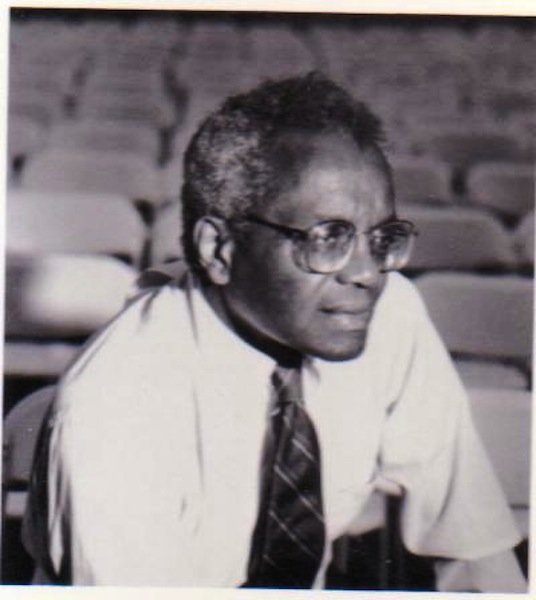 As unassuming as he was creatively brilliant, professor Derrick A. Bell Jr. leaves behind an indelible mark on the legal profession and literature, where his books combined fact and fiction in unforgettable allegory. Bell, 80, died Wednesday, Oct. 5 at St. Luke's-Roosevelt Hospital in Manhattan.
According to his wife, Janet Dewart Bell, the famed writer and legal authority succumbed to carcinoid cancer, a "slow growing" neuroendocrine cancer, from which he suffered for several years.
Despite the ailment, Bell continued to appear on panels, deliver lectures and, most famously, write the books that demonstrated his profound understanding of America's legal policies and his boundless imagination.
It was with his third book, "Faces at the Bottom of the Well: The Permanence of Racism" (1992), that Bell secured his place in the nation's literary canon, though it merely continued metaphors, allegory and characters already introduced in "And We Are Not Saved" (1987), particularly the irrepressible Geneva Crenshaw.
But before the books captured the attention of many readers, there was Bell's commitment and integrity that resonated in the activist community-none more captivating than his defiance at Harvard Law School, where, for five days in 1986, he remained in his office to protest the school's failure to grant tenure to two professors who promoted critical race theory, a theory he formulated.
That stance was typical of Bell's resolve, and it characterized his uncompromising determination to see justice done, even if it meant sacrificing his own personal gain. In his early 20s, fresh out of the University of Pittsburgh Law School and working for the Civil Rights Division of the Justice Department, he resigned from the department when told his position was in conflict with his membership in the NAACP.
He immediately took a job at the NAACP working with the renowned Thurgood Marshall. From 1960 to 1966, Bell administered 300 desegregation cases involving schools and restaurant chains in the South.
Three years later, after a brief stint at the University of Southern California, Bell was recruited and hired by Harvard Law School. He was the answer to protests there launched by students to hire a Black professor.
Bell's arrival and influence had an immediate impact on the students, including Charles Ogletree Jr., now a professor at Harvard and founder of the Charles Hamilton Houston Institute for Race and Justice.
"I had the honor and privilege of being one of Bell's students when he taught at Harvard Law School during the 1970s," Ogletree. "He took me and the small cohort of other students of color who were there under his wing and became a beloved figure whom we admired, trusted and turned to repeatedly for guidance and support."
In his book, "All Deliberate Speed," Ogletree paid homage to his mentor and explained the importance of Bell's concept of "interest convergence." Quoting Bell, Ogletree wrote: "When whites perceive that it will be profitable or at least cost-free to serve, hire, admit or otherwise deal with Blacks on a nondiscriminatory basis, they do so." Otherwise, Bell continued, when they fear there may be a loss or inconvenience, "discriminatory conduct usually follows."