'The River Crosses Rivers II' crosses oceans of gems as it builds solid cultural bridges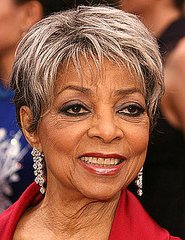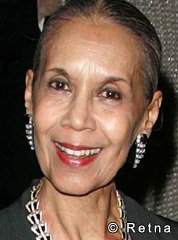 Going to the River's presentation of "The River Crosses Rivers II" was expansive! Running from Sept. 14 through Oct. 2, the celebrated festival of short plays brazenly crossed borders, staging an interesting array of new work by nine female playwrights of color whose voices resonated clearly and distinctively from the Ensemble Studio Theatre (EST) at 401 W. 52nd St. in New York City.
However, it did not stop there! This festival of short plays continued translucently across several expansive bodies of water to introduce unique new voices articulating stories from Africa, Asia and the Caribbean region. Each of the outstanding, well-developed pieces was engagingly written, imaginatively directed and brilliantly acted. This served to build a viable cultural bridge to engage the diverse, multicultural theatergoers in the capacity-filled EST venue as they experienced a variety of enriching and exciting crossings.
Fittingly housed at EST, where William Carden is artistic director and Paul Alexander Slee is executive director, "The River Crosses Rivers" is in keeping with the mission of this viable not-for-profit organization, which has been "discovering new voices since 1968." Through its unique collaborative process, EST "develops and produces original, provocative and authentic new plays and engages and challenges our audience and audiences across the country."
This challenge continues to be met annually through the EST/Going to the River program of short plays, thanks to its two dynamic co-artistic directors, Elizabeth Van Dyke and Jamie Richards. This year's "The River Crosses Rivers II" was no exception. It featured the imaginative, thought-provoking, cutting-edge work of France Luce-Benson, Christine Jean Chambers, Naveen Bahar Choudhury, Pearl Cleage, Desi Moreno-Penson, Philana Omorotionmwan, Regina Taylor, Cori Thomas and Bridgette Wimberly.
These nine playwrights gave birth to a myriad of timely and interesting themes, including love wrapped in African-American brotherhood and nationalism in "One for the Brothers: A Love Story" by Cleage, directed by Woodie King Jr. with actors Reggie Burch, Denise Burse and Morocco Omari; Bengali-American romance in "Skin" by Choudhury, directed by Jamie Richards with actors Vandit Bhatt and Nitya Vidyasagar; romance, African-American novella style in "Modern Romance" by Wimberly, directed by Chuck Patterson with actors Chike Johnson, Trish McCall and Harvey Gardner Moore; love, friendship and race in "One Quarter" by Chambers, directed by Talvin Wilks with actors William Jackson Harper and Amelia Workman; and Black America past and present in "Post Black" written and directed by Taylor with Carmen de Lavallade, Ruby Dee and Micki Grant alternating in the role.
Following an intermission, the second half of the evening continued with the issues of reparations for Blacks in America in "The Settlement" by Omorotionmwan, directed by Dean Irby with actors Denny Dale Bess, Teresa Stephenson and Marie Thomas; the death of a parent and rites of passage in "Learning to Swim" by Benson, directed by Elizabeth Van Dyke with actors Stephanie Berry, Lincoln Brown, Ashley Bryant and Paulo Quiros; love and magical realism Latino-style in "Comida De Puta" by Moreno-Penson, directed by Jose Zayas with actors Maggie Bofill, Gilbert Cruz, Ismael Cruz Cordova and Susanna Guzman; and women with cancer in America and Africa in "Waking Up" by Thomas; directed by Tea Alagic with actors Lynette Freeman and Amy Staats.