'The River Crosses Rivers II' crosses oceans of gems as it builds solid cultural bridges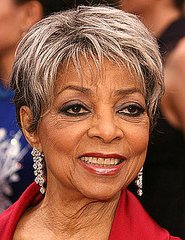 All of the short plays were captivating. However, "Waking Up" was phenomenal. In 10 minutes we were completely pulled into and caught up in the lives of two women-one from America, the other from Africa-who learn that they have cancer. The similarities and differences that they each face are poignantly captured in Thomas' writing and equally as powerfully portrayed by Freeman and Staats.
"Waking Up" is a play that speaks to today and would make a wonderful command performance at the United Nations to commemorate the great legacy of the late Kenyan environmentalist and founder of the Green Belt Movement, Wangari Maathai, 2004 recipient of the Nobel Peace Prize, who died of cancer last month. I strongly suggest that EST/Going to the River approach the United Nations (Casting Pearls has the contact) for a performance during Women's History Month. It would make a great fundraiser for the National Cancer Association.
Another piece that continued to linger long after it ended was Taylor's "Post Black." In addition to the timely story, the audience got the chance to see three of the greatest living actresses-de Lavallade, Dee and Grant-alternately portray the role of Pearl, whose voice speaks to generations past, present and future.
Pearl's story is the history of Black people and our struggle to ensure that present and future generations will not be called derogatory, inhumane names-not only by other races but within the Black race as well. Yes! We honor this eternally significant message, a testimonial that rang out loud and clear as the audience joined the character Pearl in singing the Black National Anthem. We also acknowledge and pay tribute to the artistic genius of the matriarchs of stage, our national treasures, de Lavallade, Dee and Grant. Bravo! Bravo! Bravo!
And with the close of the curtain, Casting Pearls is honored to present Casting Pearls Awards to the cast, playwrights and producing institutions of "The River Crosses Rivers II." Bravo! Bravo! Bravo! And cheers to Pat Golden for her superb casting! Bravo!
The Casting Pearls series pays tribute to the great talents of stage and film and presenting institutions.