'Incomparable Women of Style' photo exhibit at FIT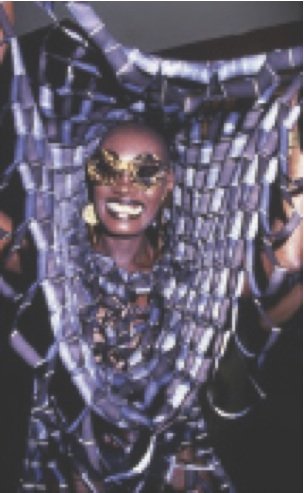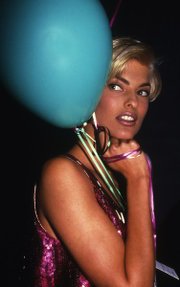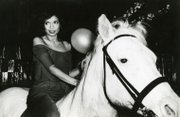 Photographer Rose Hartman has been chronicling iconic moments in fashion, style and culture for more than 30 years. She has captured stylish women at New York City nightspots, fashion shows, parties, clubs and openings. "Incomparable Women of Style: Selections from the Rose Hartman Photography Archives, 1977-2011," will be on view from Nov. 4 to Jan. 20, 2012, in the Fashion Institute of Technology's (FIT) Gladys Marcus Library.
On display will be more than 60 photographs including vintage silver prints developed by Hartman in her new studio, as well as some of her most well-known works reproduced on a large scale.
The show is presented by FIT's Gladys Marcus Library Department of Special Collections and Archives. It's the first large-scale installation in the library and traces Hartman's position as a photographer to celebrate Hartman's generous gift of her entire photography archives to FIT.
The women in the photographs are a varied selection of style icons, including Bianca Jagger, Jerry Hall, Bethann Hardison, Margaux Hemingway and Nan Kemper, who were shot at Studio 54 in the late 1970s.
Diana Vreeland, Isabella Blow, Anna Wintour, Grace Jones, Vivienne Westwood, Naomi Campbell, Betsy Johnson, Donna Karan, Iris Apfel, Isabella Rossellini, Lauren Hutton, Paris and Nicky Hilton, Courtney Love, Madonna and Diane von Furstenberg were all captured at fashion shows, design studios, the Costume Institute gala at the Metropolitan Museum of Art, art galleries, backstage at fashion shows and on the street.
A group of never-before-seen images of New York City's underground style icons will also be presented. These will include "fashionistas," as Hartman called them, whose style drove high fashion from the city's club scene in the late 1970s and early '80s into the mainstream.
The exhibition will begin with the story of Hartman's transformation from English teacher to sought-after photographer who was given access to the most exclusive clubs, parties and events. The exhibition will show the diversity in her career.
In the first section will be a selection of her most well-known and well-dressed subjects. The exhibition will also define a "woman of style." It will include designers who create style, models who wore styles best and young women who originated trends as they dressed to impress their club-going friends.
The exhibition was curated by Anna Vanosfky, a master of arts in FIT's Fashion and Textile Studies Department. Research and technology assistance was provided by Hartman interns Daniel McGhee, John Utsey Jr. and Eva Shuman. A companion book, "Incomparable: Women of Style," will be published by ACC Publishing Group in fall 2012.