Make up your mind to make your success: Julia Davis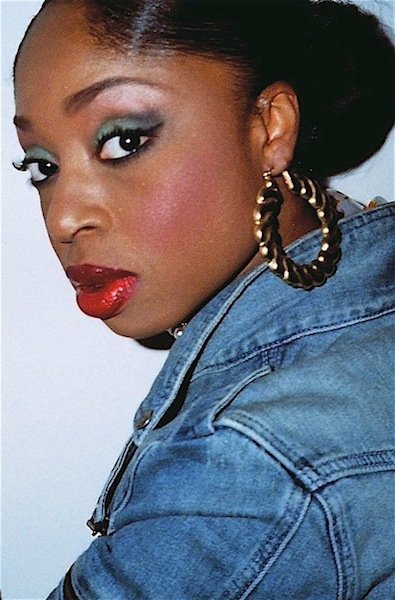 Davis says she got her big break in makeup through a "fellow parent at my son's school who happened to be actor Kamar De Los Reyes [Antonio Vega on 'One Life to Live']. He introduced me to the executive producer of 'One Life to Live,' who gave me an interview and then hired me on the spot. I was told to start that following Friday.
"The road was not easy at all. Doing all of those weddings and personal makeup sessions put me in the position to build a resume and portfolio that was ready when I met the right person and people. If I had not stayed on pace with my ambition and made an excuse not to start from the bottom, I would not have had any structure of a makeup portfolio or experience.
"Preparing is key in this business, no matter if it is that one great photograph, a spectacular photo shoot and you were responsible for that makeup or having your business card and makeup kit ready, even if your phone is not ringing to do a lot of makeup jobs. I started at the bottom, [was] self-taught, then applied that learning towards learning from others."
Indeed, Davis' success includes having her makeup brush touch the faces of Tika Sumpter, Lionel Richie, B.B. Winans, F. Murray Abraham, Bree Williamson, Bev Smith, Snoop Dogg, Susan Taylor and Gabriel Senbry. She has also worked on TV shows such as "Good Morning America," "20/20" and "ABC World News," to name a few.
Davis has not only created her own makeup line, Julia Jovone, launching on Nov. 12, but she is also turning to philanthropy. Tootie-Baby is a light, plum-colored lip gloss named after her late grandmother who passed away from cancer. Davis is donating 50 percent of the lip gloss' proceeds to the American Cancer Society.
"I wanted to dedicate something to my grandmother, who played an important part in my upbringing," said Davis. "She was a part of my dream, and I want her name to be connected to my dreams unfolding into a reality, even if she is not here in the physical sense.
"Do not lose faith and do not stop dreaming," she added.
Even though her profession of makeup artistry might sound like it's all glitz and glamour, Davis is quick to point out the key is believing in your own beauty. Her message to young, beautiful Black girls and Black women in general who may want some advice on beauty lands in a place that is more introspective than regimented: "To love everything about you, we come in different shades with tones of beautiful features. We are a beautiful Black race," she said. "Celebrate yourself at all times. Makeup is only the surface, an addition to your beauty, but your true beauty remains in an optimistic mind that reflects a beautiful soul. Makeup can be removed, but true beauty is within and can be forever yours if you truly love yourself."
For more information, visit www.jsoulmakeup.com.