Robert Clinkscales honored with a park in his name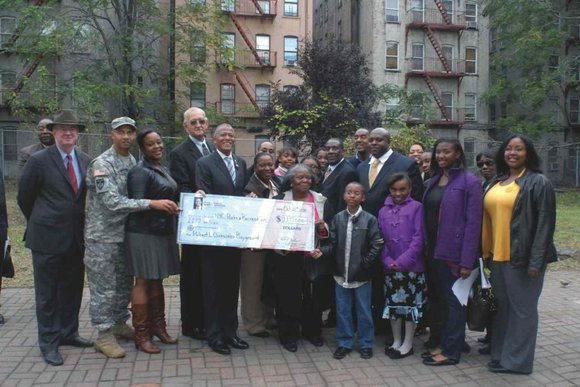 Clinkscales' daughter, Rhonda, also spoke at the gathering and opened up about her experiences with her father in a Harlem that might be unfamiliar to some.
"A few minutes ago, I watched my daughter and my husband-who was standing on the corner with her-playing hopscotch on an imaginary board, and he was playing right beside her. It reminded me of my dad," said Rhonda Clinkscales. "As a kid, when we went to church on 145th Street, it wasn't even safe enough to walk to the corner store by ourselves. My father used to look at the abandoned buildings across the street as we were walking up Eighth Avenue and say, 'It didn't used to be like this kiddo, and one day it isn't going to be like this anymore.'
"So to see my daughter playing in the park that's going to be named after my father-and to see it come full circle-is a blessing and an honor. It's a tribute not only to my dad, but to my mom, who raised six wonderful children. It contributes to what Harlem and the people of Harlem are all about. When you come out and bring your kids here, remember that there was a time when kids weren't even safe walking down the street [around here]."
And now, a half-acre of land on 146th Street between Adam Clayton Powell Jr. and Frederick Douglass boulevards will bear the name of an unsung hero.