Activists rally against gun violence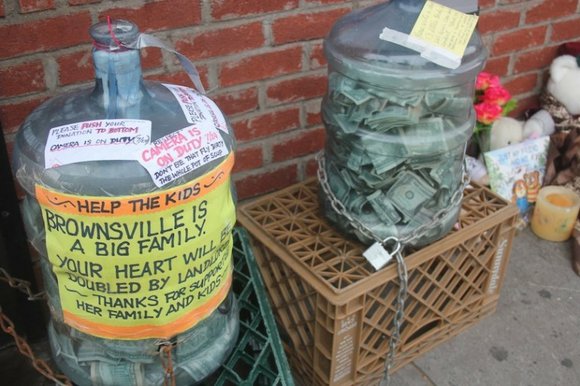 Mitchell, who has been working with the state on the privately funded Operation SNUG program, noted that Gov. Andrew Cuomo's refusal to continue funding the anti-gun violence program seriously jeopardizes the "nightly walkthroughs of the neighborhood by our violence interrupters and conflict interceptors.
"But we are committed to keeping our community safe, so we will still do what we have always done, even if the city and state do not see the value in us saving lives in the hood."
In the wake of the Brownsville shootings, it does not look good that eight former and current New York City cops were charged with conspiring to distribute firearms, drugs and stolen goods on Tuesday, Oct. 25.
In an investigation that began in 2009, the FBI just rounded up the alleged rogue civil servants who serviced Brooklyn's 68th and 71st precincts and the Brooklyn South Task Force, as well as a New Jersey corrections officer and former sanitation worker.
The response from the Brooklyn community was brisk and terse.
"How can you have officers we pay to protect and serve, not only gun running but selling the guns back to the community so we can kill ourselves?" asked East New York City Councilman Charles Barron. "Commissioner Ray Kelly and Mayor Michael Bloomberg should be held accountable for the environment that they have both allowed to fester. Meanwhile, the mayor continues to cut social services and resources while these corrupt office traffic guns and drugs in our communities."