Imhotep's Guide to Black Events 10/13-10/19/11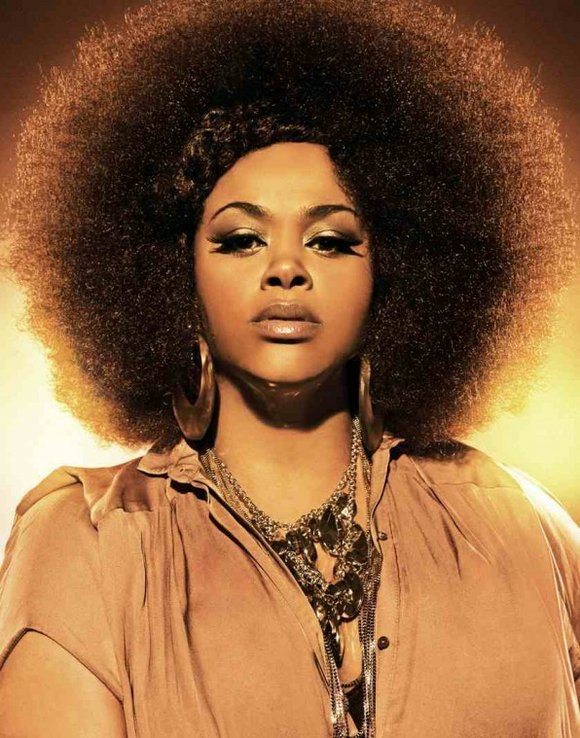 Greetings! This weekend, all roads lead to the nation's capitol, Washington, D.C,. for the unveiling on Sun., Oct. 16 of the monument in honor of the Rev. Dr. Martin Luther King Jr. on the Great Mall. The historic moment will also be marked on Sat., Oct. 15 by the "National March for Jobs and Justice" led by the Rev. Al Sharpton and the National Action Network with leaders and partners from religious and community organizations, unions, activists and followers from all over the country. Get on the bus! Find out how at www.nationalactionetwork.net.
THEATER
"Benito Cereno," by Robert Lowell, directed by the legendary Woody King Jr. The historic Amistad mutiny and the heroic African Prince Cinque come to life onstage at the Flea Theater, 41 White St. between Broadway and Church Street through Oct. 18. For more information, call (212) 352-3101 or visit www.facebook.com/HorizonTheatreRep.
Academy Award nominee and Golden Globe winner Angela Bassett and Academy Award nominee Samuel L. Jackson star in the Broadway debut of "The Mountaintop," Katori Hall's Olivier Award-winning drama, directed by Tony Award nominee Kenny Leon ("Fences," "A Raisin in the Sun").
Featuring original music by Grammy Award-winning saxophonist and Tony Award nominee Branford Marsalis. At the Bernard B. Jacobs Theatre, 242 W. 45th St. For tickets, visit Telecharge.com.
Esther Armah's "Saviour?" A provocative, dramatic new love story about white privilege, Black women, sex and betrayal in a limited engagement through Sun., Oct. 30 at the Dwyer Cultural Center, 258 St. Nicholas Ave. at 123rd Street, between St. Nicholas Avenue and Frederick Douglass Boulevard. For tickets, call (212) 352-3101 or visit www.takewingandsoar.org.
"Black Angels Over Tuskegee," the story of the pioneering first African-American fighter pilots, now playing at the Actors Temple Theatre, 339 W. 47th St. between Eighth and Ninth avenues. For tickets, call (212) 239-6200 or visit www.telecharge.com.
"Mama, I Want to Sing: The Next Generation," by Vy Higginsen, with original music by Wesley Naylor. Now playing at the Dempsey Theater, 127 W. 127th St. between Adam Clayton Powell Jr. and Malcolm X boulevards. For more information and tickets, call (212) 868-4444 or visit www.smarttix.com or mamafoundation.org.
"Baby It's You" follows the creation and rise of the independent record company that gave us the popular girl group the Shirelles, the Isley Brothers, Dionne Warwick, Chuck Jackson and more. At the Broadhurst Theatre, 235 W. 44th St. For more information, visit www.babyitsyouonbroadway.com.
"The Devil's Music: The Life and Blues of Bessie Smith." Now running on Broadway at St. Luke's Theatre, 308 W. 46th St. For tickets, call (212) 239-6200 or visit www.stlukestheatre.com.
MUSIC
Jazz at Lincoln Center presents "Wynton Marsalis at 50" Oct. 12-15 at the Rose Theatre, Broadway at 60th Street. For more information, call (212) 721-6500 or visit www.jalc.org.
The Ausar Auset Society will host "Sankofa Showcase," featuring some of New York City's most conscious artists in a positive, cultural and relaxing environment, Sat., Oct. 15, 8:00 p.m. to midnight, at 626 Flatbush Ave. in Brooklyn. For more information, call (718) 460-3199.
WBLS has your chance to join Egypt and the amazing Warner Bros. recording artist Jill Scott for lunch! Be Jill's guest Mon., Oct. 17 at a secret location. Join the inner circle for your chance to win. Egypt will announce winners will be announced Fri., Oct. 14 at 10:50 a.m. on 107.5 WBLS. More information is available at www.wbls.com.
Celebrate jazz music and culture at the annual "Jazz Treasures: Legacy, Legend and Heritage" concert, Mon., Oct 17 at 6:30 p.m. Featuring jazz legend and honoree Randy Weston and more. At the Rotunda of Brooklyn Borough Hall, 209 Joralemon St., Brooklyn. For more information, call (845) 384-6350 or visit www.transartinc.org.
Mary Flowers Entertainment presents Ledisi's "Pieces of Me" tour Sun., Oct. 23 at 7 p.m. Live at the world famous Apollo Theater, 253 W. 125th St. The four-time Grammy nominated artist will be performing music from her smash hit CD with special guest Timothy Bloom. For tickets, call the Apollo box office, (212) 531-5305.
"Absolute Funk: An Interstellar Trip to Honor George Clinton," under the musical direction of Ray Chew Live, hosted by Dr. Bob Lee of WBLS. Tues., Oct. 25 at 7:30 p.m., at the world famous Apollo Theater, 253 W. 125th St. For tickets, visit www.ticketmaster.com.